December 17, 2020
10 Best Markets for Multifamily Investments Post-Covid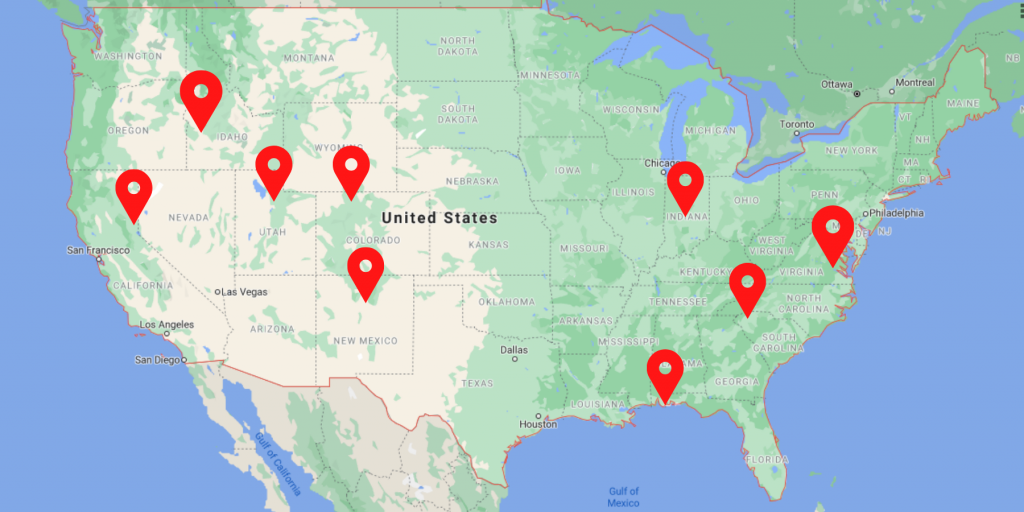 The pandemic has created unique opportunities for savvy multifamily investors. Multifamily valuations have dropped in certain areas, and loan rates have reached historic lows. With the real estate market under strain, opportunistic investors looking to snatch up properties at depressed valuations, well below the actual value at normal market conditions, have a chance to grab the capital to do so at favorable rates.
We've identified the top ten multifamily investment hotspots you should consider when looking for places to invest in:
Austin, Texas
Durham, North Carolina
Florida
Lake Tahoe
Las Vegas
Miami
New York
Reno, Nevada
Richmond, Virginia
San Francisco
Keep in mind that the attractiveness and viability of these markets depend on what type of investor you are, what budget you have, and the how much risk you are willing to take on.
There are many considerations when trying to spot multifamily investment opportunities. One of the core tenets to remember in real estate investing is the importance of location. Where you buy your property dictates its market value, will impact its resell value, and your ROI.
In this report, we will discuss the top three things you need to consider when scoping for multifamily locations and give you examples of why certain markets are more attractive when viewed through such a lens.
1. Follow Migration Trends: Tenants Look for More Space, and Crowded Spaces Become Less Attractive
Months into the pandemic, we see how fundamentally our way of living has changed. With more flexible work arrangements, people who have flocked to densely packed metropolitan areas now have the leeway to look for other living spaces where rent tends to be cheaper, and maintaining social distancing is easier.
Places like New York, San Francisco, and Miami are feeling the strain as people flee to less populated areas in search of space and an escape from the pandemic. Vacancy rates are up, and rents are down. In New York, apartment rents have dropped [1] below $3,000 for the first time since 2011, while vacancies have considerably increased. Meanwhile, some parts of the San Francisco Bay Area have seen rent plummet by up to 30%.
A report [2] by Hire a Helper found that San Francisco and New York had 80% more people leave than move in, while Idaho saw nearly 200% more people move into the state than out. By city, Scottsdale, Arizona, topped the list of move-ins, with 68% more people moving in than leaving. This is followed by Durham, North Carolina, at 17% more move-ins.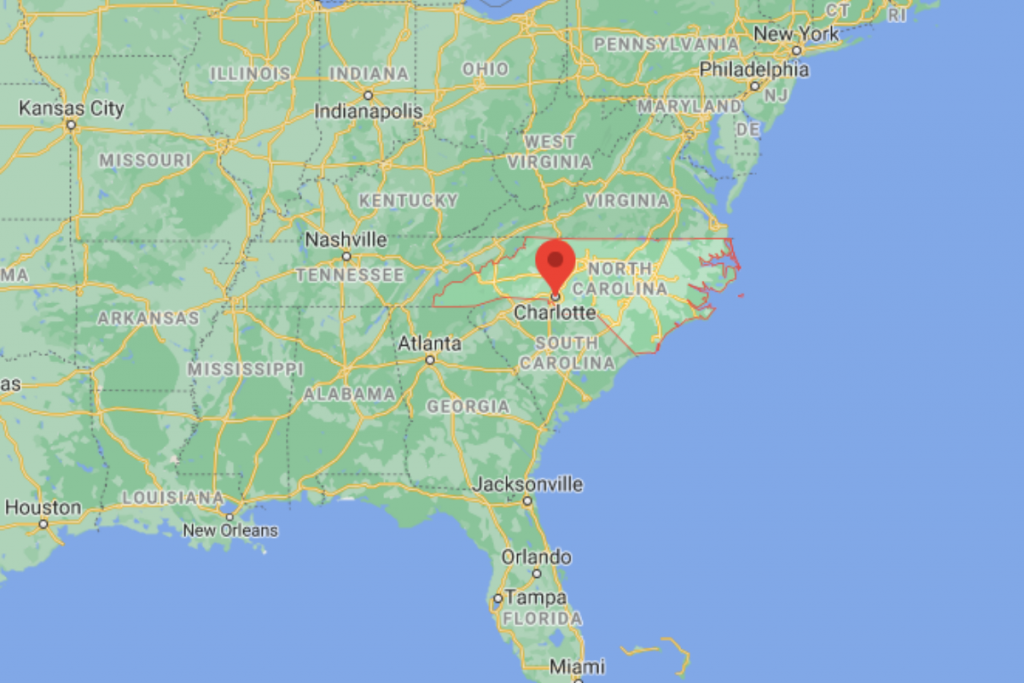 North Carolina has been ranked among the best states for remote work, according to a study by WalletHub, in terms of job and living conditions for those who work remotely. According to Airbnb, Durham was named the top spot for people looking for a change of pace from their remote-work routines. People are looking for more space, and they have more options to do so, now that the pandemic has made more flexible work arrangements possible and a work-from-home scenario has become the norm.
For the moment, saturated, crowded, and bustling cities have become less attractive. Airbnb noted that "people who have the opportunity to work from anywhere are actively booking longer stays (2+ week trips) in small-to-midsized cities with access to immersive natural surroundings and wide-open spaces." A survey conducted by the vacation rental company found that 83% of participants supported traveling to another area to work remotely and mention of the words "relocation," "remote work," "relocate," and "trying a new neighborhood" has increased by 128%. People are booking longer staycations to test out new neighborhoods before committing to a move, said Airbnb.
Trending destinations also include Boise, Idaho, which is known as the city of trees. Its main industries include technology, advanced manufacturing, food production, and energy. Richmond, Virginia, is also trending, with an economy driven primarily by law, finance, and government. Virginia invested heavily in education, transportation, and healthcare, making it an inviting place to live. Other areas of note include Santa Fe, New Mexico; Steamboat Springs, Colorado; vacation spot Fort Walton Beach, Florida, known for its white sand and beaches; Greenville, South Carolina; Indianapolis, Indiana; Park City, Utah, and Truckee, California, according to Airbnb.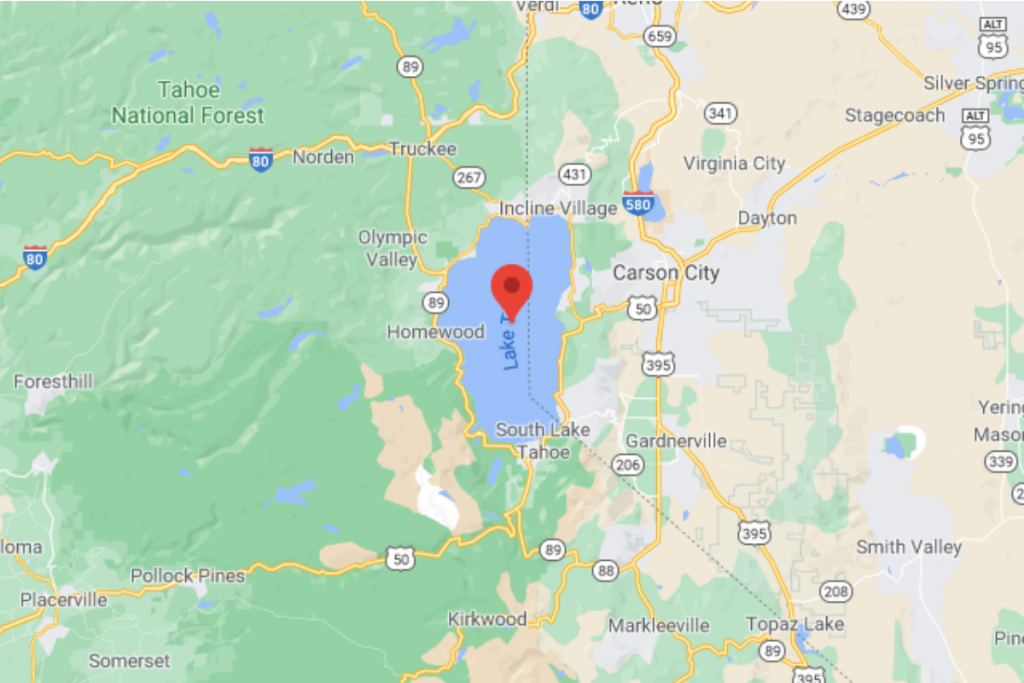 Lake Tahoe is also experiencing a real estate boom, with July house sales in the area up nearly 100% from the same period last year, said Mercury News. The rate of closing all-cash transactions is incredibly high, at over 50%. Investors and workers involved in the tech industry in San Francisco are snapping up homes in the area, while people that work in media and entertainment in Los Angeles are also buying properties, noted CNBC. Some buyers are looking to move their primary homes to Tahoe, but there are also a significant number of people choosing to maintain their primary residence in the Bay Area and places closer to their offices while renting or buying a second home in Tahoe while they work remotely.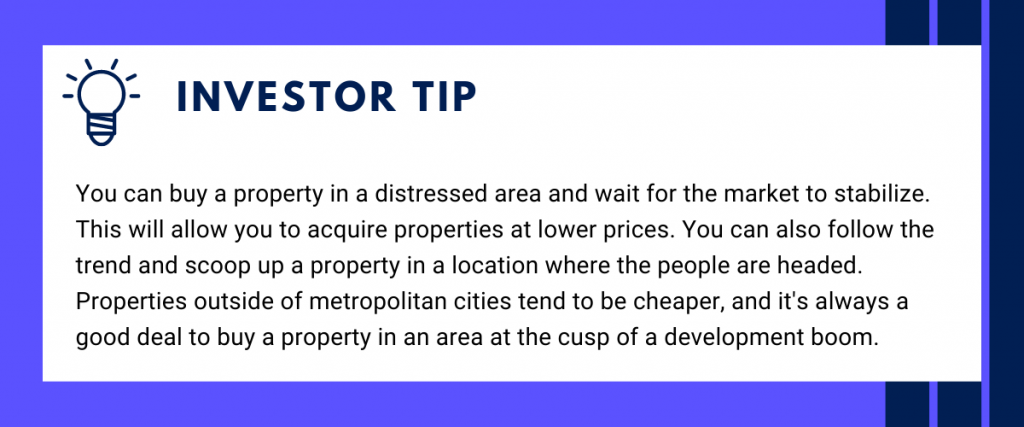 2. Different Places Feel the Strain Differently: Look at market exposure and unemployment rates
Due to the pandemic's effect on the economy, tenants are falling behind on their payments and are seeking temporary or even long-term rent reductions. Certain industries have been more affected than others, and states and cities that have been traditionally reliant on sectors such as tourism and entertainment are feeling the burden.
In August, Hawaii, Nevada, and Rhode Island showed the highest unemployment rate increase compared with the year-ago period at 9.8%, 9.4%, and 9.3%, respectively. For September, Hawaii and Nevada maintained the top spots for the highest unemployment rate increase compared to 2019.
Las Vegas, which has been heavily reliant on the hospitality industry, is expected to feel the pandemic's adverse effects for years. In August, its unemployment rate ranked [3] the highest among the largest U.S. cities at 15.5%, despite casinos beginning to reopen their doors back in June. However, it is important to note that even though Nevada is one of the states with the highest unemployment rates due to the pandemic, not all locations feel the burn equally. As of September, the unemployment rate in Las Vegas was at 14.8%, while Reno's was at 6.7%. Looking at the trend in the Reno-Sparks area's unemployment rate, it has steadily declined from 16% in May to 6.7% in September. Reno is the home to giants such as Amazon, Tesla, and Whole Foods, all of which are hiring even through the pandemic, helping to diversify the economy in the area and impact unemployment.
Hawaii has seen a 42% drop [4] in growth domestic product (GDP), with the pandemic erasing eight years of the state's economic growth in one fell swoop. Carl Bonham, the executive director of the University of Hawaii Economic Research Organization, expects it would take until 2023 to 2024 for unemployment to fall below 5% once more.
Rhode Island, a popular tourist destination, has been hit hard [5] by the pandemic. Tourist spots such as Newport and Providence don't expect an influx of visitors any time soon. COVID has clobbered businesses connected with hospitality, tourism, and foodservice. Newport city, which usually plays host to about 3 million people per year, expects to receive less than half of that number in 2020. The 20 to 30 fall foliage tour buses that usually stop in the city daily have been reduced to zero as of October this year.
Hawaii and Nevada's exposure to the pandemic's effects is also reflected in the second-quarter GDP report from the U.S. Bureau of Economic Analysis [6], which noted a real GDP decrease in all 50 states and the District of Columbia. GDP is an important measure to gauge how the economy is performing. Accommodation and food services decreased 88.4% nationally and contributed to the decreases in all 50 states and the District of Columbia, the report noted. Accommodation and food services was also the leading contributor to the decline in Hawaii and Nevada's real GDP, which was the highest among the states.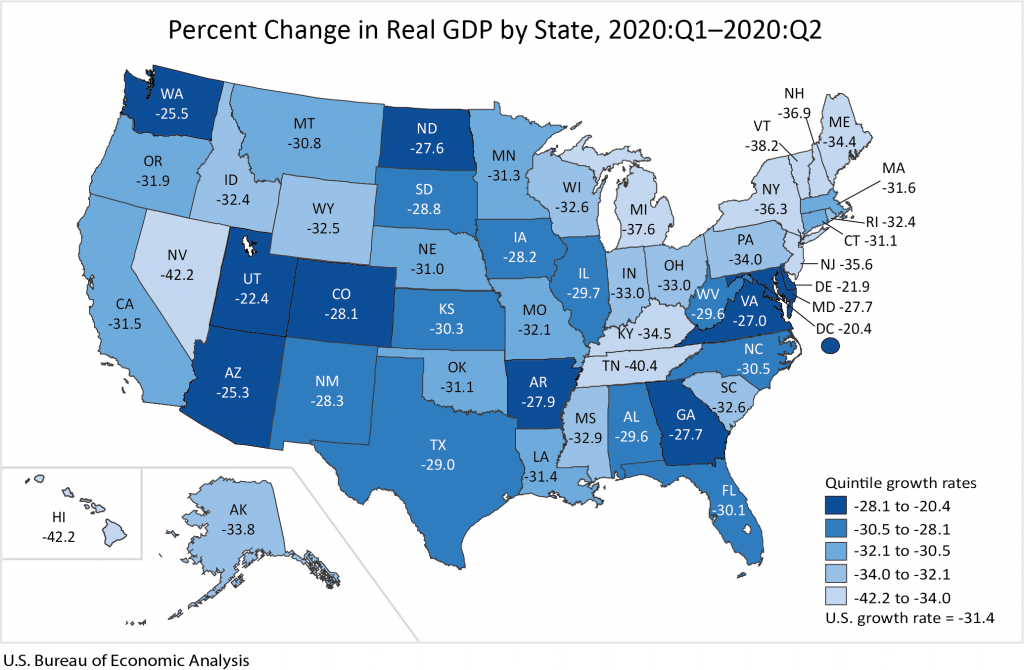 Meanwhile, states such as Nebraska, Utah, and Idaho, which have traditionally been linked to agriculture, though still affected by the pandemic, have recently recorded some of the lowest unemployment rates. Known for its agricultural heritage, Nebraska has diversified its economy, helping sustain its relatively low unemployment rates. Top industries in Nebraska include food processing, biosciences, and advanced manufacturing. Meanwhile, Utah is associated with coal mining, cattle ranching, salt production, and government services, among other things, while Idaho's major industries include food processing, lumber/wood products, chemicals, paper, mining, and tourism.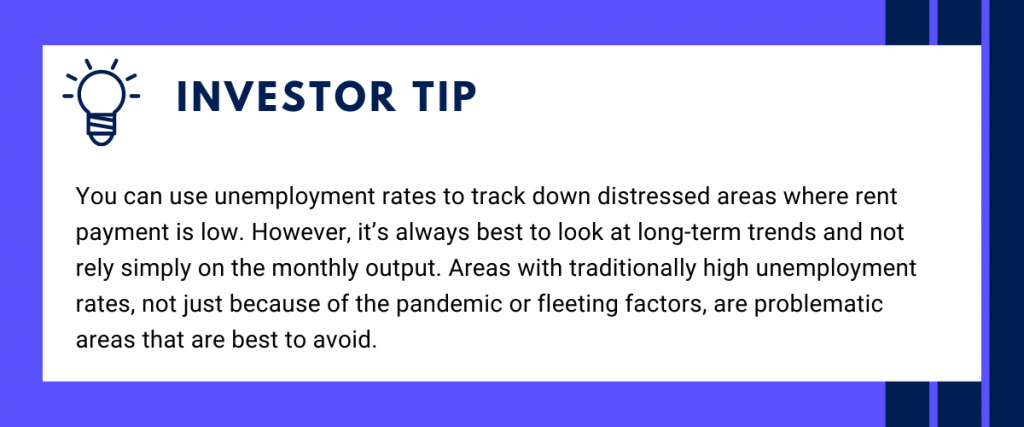 It's also important to look at the location's potential and keep track of what's being built, taken down, and repurposed. Follow the money – this means you have to follow the jobs. Not just where they are but where there will be more. Consider this – when unemployment is on the rise, Amazon announced in September that it was looking to hire 33,000 people. Think back on the news about states competing to house a new Amazon headquarters or fulfillment center – this is because the presence of such companies can provide jobs, increase tax revenue, and jack up real estate prices.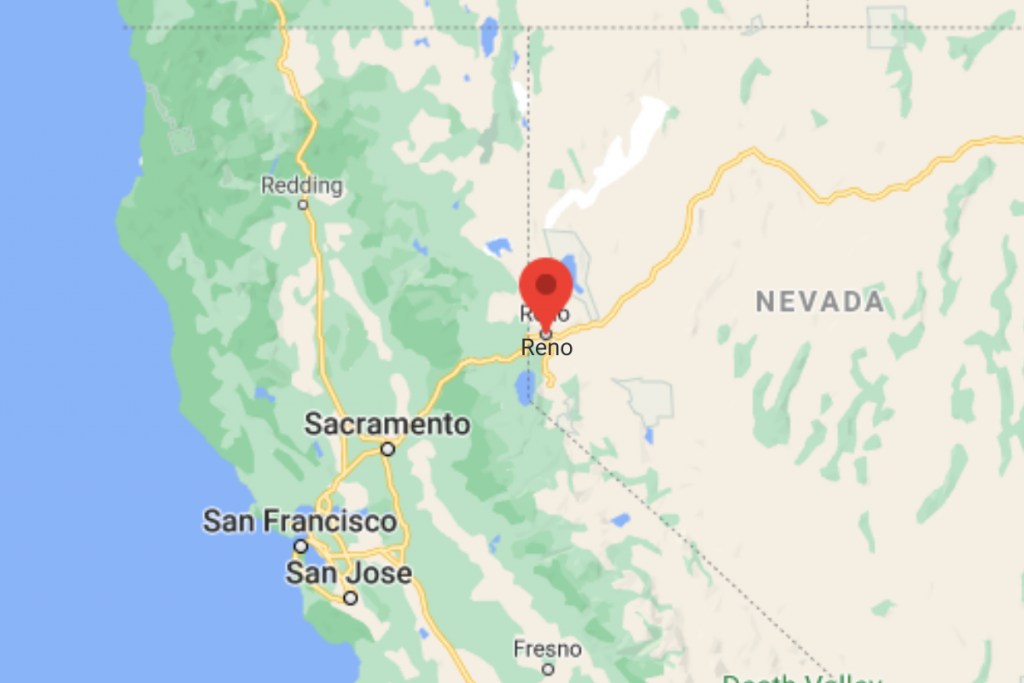 As mentioned previously, Reno is a good place to look at properties since giants such as Amazon and Tesla have a presence there. The state of Nevada has a lot of potential because its officials have been working to diversify its economy. Nevada offers perks such as no franchise tax, no corporate income tax, or personal income tax to make it more attractive to investors. Since the pandemic began and more people can work remotely, the chance to relocate to less expensive cities has opened up, and more people are grabbing the opportunity to do just that.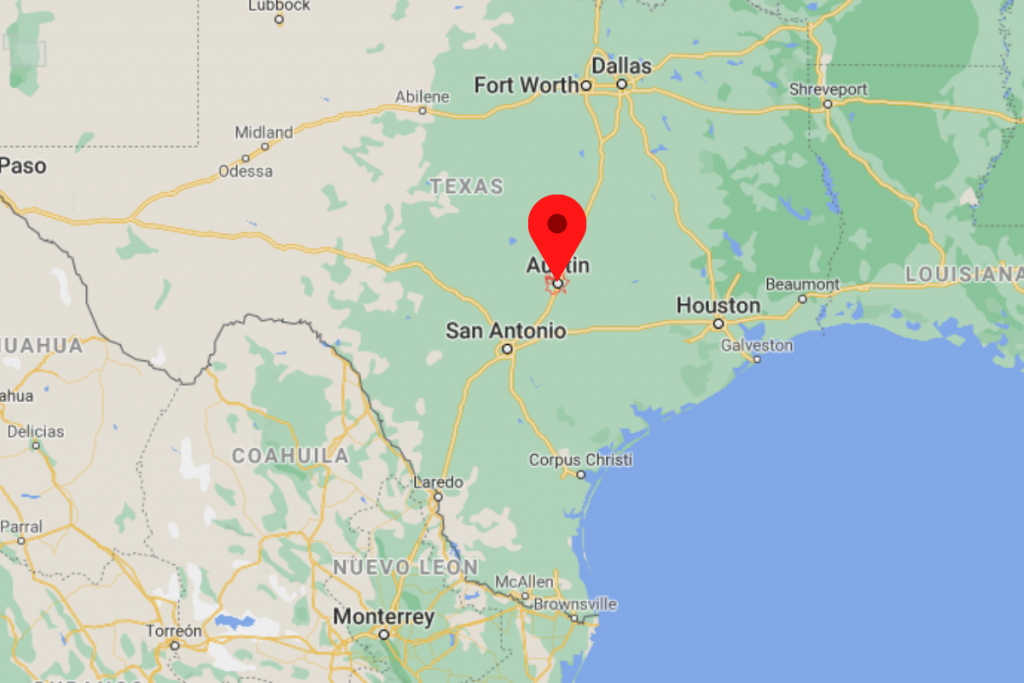 Austin, Texas, is also an excellent spot to look into since it will house one of Tesla's gigafactories. The company has pledged to create 5,000 jobs, said Austin Business Journal, and dozens of companies are expected to crop up around the area to cater to the factory and its workers. Companies such as Hewlett Packard, Oracle, and DropBox are also moving into the area, and prices of multifamily properties are expected to rise in response to these developments.
It's important to note the presence of (or potential presence) of certain companies such as Apple, Amazon, Whole Foods, Tesla, and the like, as they have the power to offer jobs and reshape a community's economy. Track these developments as they provide good opportunities to gauge a location's growth prospect.
People move for jobs. This is especially true now, due to the pandemic, when unemployment is rampant. Target, for example, is looking to hire over 130,000 seasonal and full-time workers across the U.S., which large numbers concentrated in California, Texas, and Florida.
When you've found a promising location, always make sure to check the major industries in the area. A community with a diverse economy is always better than one which relies only on one or two industries. However, if you find a location that you like and it seems to be at the cusp of development but will be propped up by only one industry, do your research well. If the industry is strong enough to sustain growth until you've earned back your investment and turned a profit, then it might prove to be a good investment. But you have to be smart about it, gather information, do your due diligence, and gauge if you can afford a loss on that deal. All investment entails risk, and you have to be prepared to take a loss if a deal goes sour.
3. Weigh the Wage and Cost of Living
When looking at places to invest in, it's essential to be aware of the average wage of the population in the area, relative to the cost of living. During the pandemic, this dictates how well the people can cope with payments and is a good measure for the area's potential for future growth.
Hawaii is the most expensive location to live in. To be able to live comfortably in Hawaii, one must have a salary of around $122,000. The average salary in the U.S. as of the second quarter of 2020 is $52,104 [7]. Hawaii has the highest average housing costs, with the average property selling for over thrice the national average [8]. Utilities and groceries in the state are also more expensive [9]. Since the cost of living is so high, it balances out the higher-than-average hourly wage.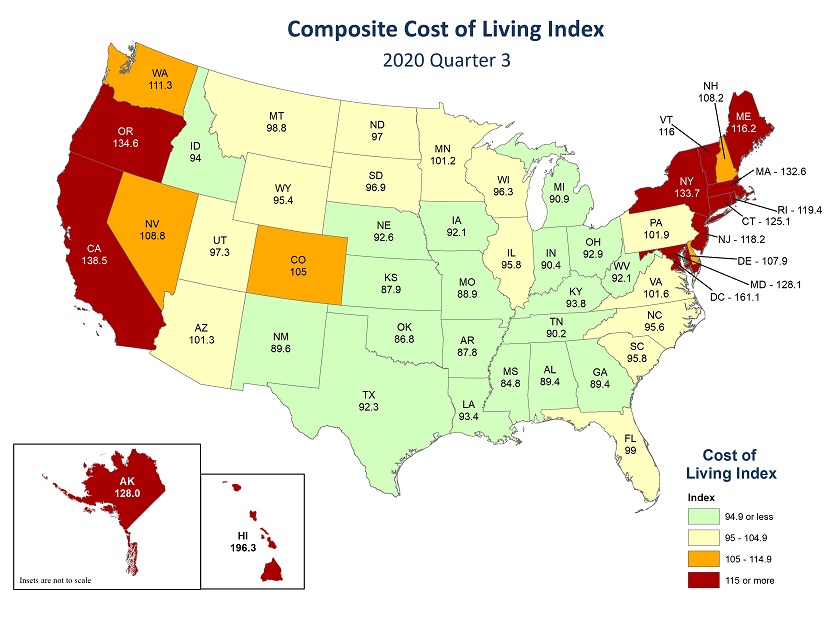 An ideal scenario for tenants is to find a place with a high hourly wage relative to the cost of living. Looking at MERIC's index, if the national average is at 100, sites that score below that line in the categories such as grocery, housing, utilities, and health would be ideal places to explore. By being aware of such economic markers, it would be easier for investors to predict the movement of money. Where are the areas with high rent rates? Is the price for a property in said area justified?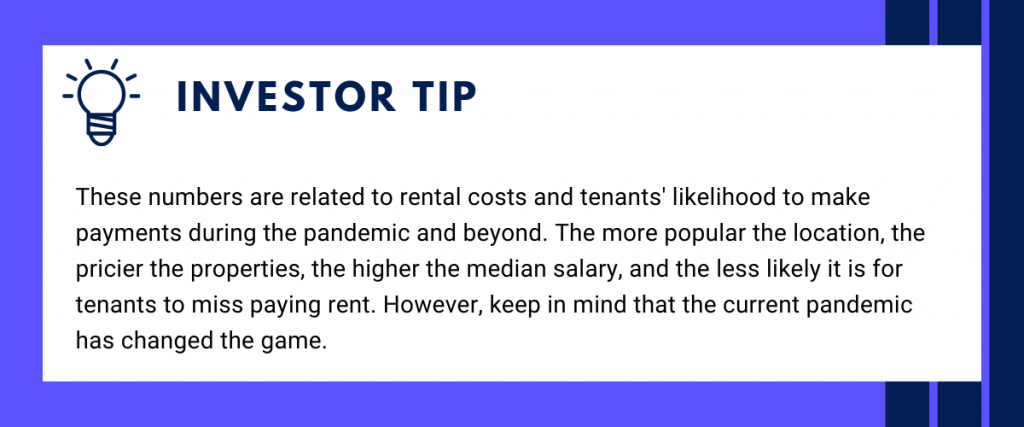 Hubs such as California and New York, which have a high cost of living, are experiencing distress. People living in densely packed metropolitan areas are looking at other alternatives. Tenants are missing their rent payments, and vacancies are climbing. This means that properties are now available for sale at depressed prices. This kind of opportunity isn't always going to be available.
Once the market stabilizes and prime hubs regain their activity, prices are going to skyrocket once again. How long recovery will take, and to what extent, is still uncertain, but the nature of real estate is cyclical, and it's safe to assume a modicum of recovery for prime areas. If you have the budget to procure such properties and wait out the market uncertainties, now is the time to make your move. However, be mindful that investing involves risk, and you must be diligent. Be informed. Do your research.
Conclusion
When looking for excellent multifamily investment sites, it is essential to seek out information about the location. Many sites can help you get a feel for locales without the need to contact a broker or do a site inspection in the initial phase of your decision-making. The federal government regularly releases reports which can give insight into what is happening on a city, state, and national level. The States themselves release reports on the state of the economy and its citizens. Read the news – go broad and then drill down. Look at local publications as they are the ones that report news particular to a location. This point of view is essential when you're gauging a neighborhood you want to invest in.
If you have a real estate property you're interested in purchasing, Smart Capital Center not only provides real-time valuation, our report includes a list of similar deals that have been closed in that location, wherever it may be in the U.S. We also give you data including the average income of the population, as well as the industries prominent in that locale.
If you own a CRE property and are looking for capital, we have you covered. Our clients have access to data that shows the best mortgage options from our pool of over 1,000+ lenders. You can play with numbers and various scenarios to get the confidence and informational leverage you need to negotiate the best deal.
Visit us at www.SmartCaptial.Center and get free property and market information instantly by simply entering your property address. At Smart Capital Center, we use technology to dramatically cut costs and pass all savings to you.
---
Sources
[1] GlobeSt | [2] HireAHelper | [3] Wall Street Journal | [4] Hawaii News Now | [5] Wicked Local Kingston | [6] U.S. Bureau of Economic Analysis | [7] Real Hawaii |[8] Insure.com | [9] Missouri Economic Research and Information Center
Invest with confidence
find the value of any commercial real estate property