September 30, 2022
Smart Capital Levels the Playing Field for Non-Institutional Investors by Opening Access to Fast, Independent, Real-Time Property Valuation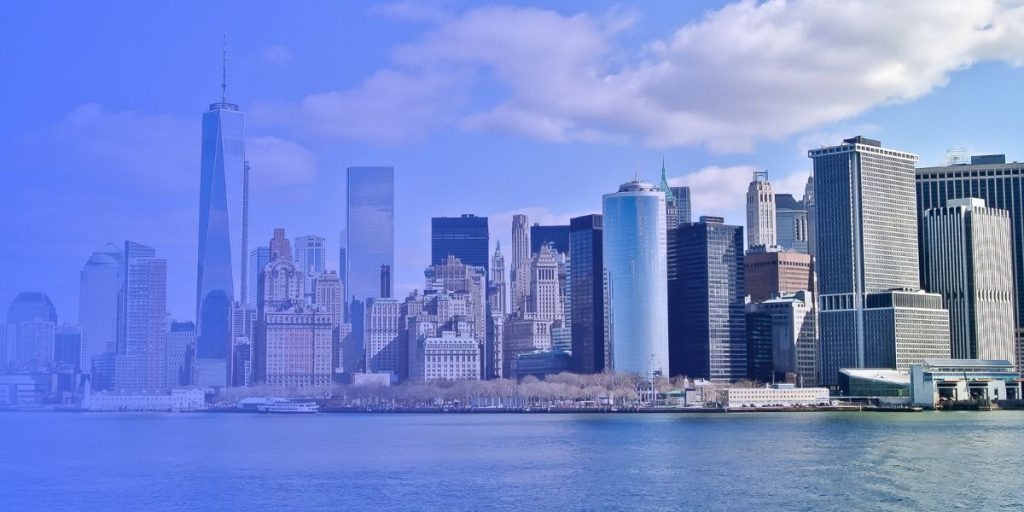 The Commercial Real Estate market has been experiencing unprecedented growth over the past decade. Millions of investors enter the CRE market to generate passive income and build wealth for their families. Although new investors are eager to join the market, they may feel intimidated due to their lack of access to accurate property and market data and proper analytical tools.
Lenders and institutional investors have extensive resources and teams of analysts underwriting prospective deals, while smaller investors do not have the same capabilities as these big players. To collect the necessary and accurate property and market information, investors have to subscribe to a number of different service providers, which ends up being very expensive. Additionally, they need to run sophisticated analyses and create financials models to evaluate deal economics and feasibility. All of this requires resources that smaller investors don't have. Smart Capital Center (SCC) levels the playing field by providing small investors with extensive unbiased data and comprehensive analytical tools that were previously available only to larger lenders and institutional investors.
Securing a great investment opportunity that will grow in value is investors top priority. To do this, smaller investors need to be resourceful and efficient with their time and capital since they have more limited resources compared to institutional investors. For non-institutional investors to stay competitive, they must be able to recognize unattractive deals sooner to avoid wasting their time and move on to better investment opportunities. Non-institutional investors can accomplish this by acquiring the right tools and data to evaluate a property.
The time an investor waits for an initial property valuation from an appraiser is critical to stay competitive. Typically, the property valuation process takes days or even weeks, which reduces the chances of the investor securing an acquisition and hinders them from sourcing new ones. SCC provides quick independent property valuations based on an in-depth market and property analysis. Because of the software's cutting-edge technology, SCC can provide a comprehensive property appraisal in just a few hours.
Another issue that investors encounter are appraisers that provide biased and inaccurate property valuations. Smart Capital Center provides an accurate, unbiased valuation by utilizing automation and AI, enabling investors to make confident and smart investment decisions.
Investors no longer need to wait for several days before getting an initial property valuation, SCC can provide a comprehensive analysis in less than 24 hours. Investors just need to upload property financial documents such as rent rolls or operating statements in the platform and SCC will analyze the uploaded data along with millions of other metrics about the property and the local market. Investors will then receive a comprehensive property valuation report within 24 hours. Now, investors can spend the time they saved on making initial property valuations to source more investments.
More investors are starting to understand the benefits of AI and automation in CRE. Consequently, more clients are becoming increasingly interested in SCC's services. Savvy investors such as Naeem Gilani and Roshan Nambiyattil have been using Smart Capital Center's services to get ultra-fast and accurate property valuations, as well as affordable financing.
Gilani is an investor who became interested in real estate in hopes of generating passive income for his family. He currently owns several multi-family properties in Houston, TX. As an independent investor, Gilani often worries about whether a broker values his properties or his potential acquisition opportunities fairly. After struggling to find an affordable and fast valuation service, Gilani came across Smart Capital Center.

With SCC's software, Gilani could determine that he could get higher prices for his properties. "In fact, I had an opportunity to do a cash-out refinance instead of an outright sale, a more attractive option for me. Smart Capital made it much easier for me to make the right decision." Gilani adds.
Another investor, Roshan, was initially working for a tech company based in the Bay area when he developed his passion for real estate. Similar to Gilani, Roshan saw the excellent financial opportunities that the real estate industry offers. He also wanted to build passive income that could last for generations for his family, and one way to accomplish that was through real estate.
As someone with extensive experience in the tech industry, Roshan was always on the lookout for better technology that could help real estate investors, like him, make intelligent decisions. Initially, Roshan wanted to build his own real estate underwriting software until he discovered Smart Capital Center.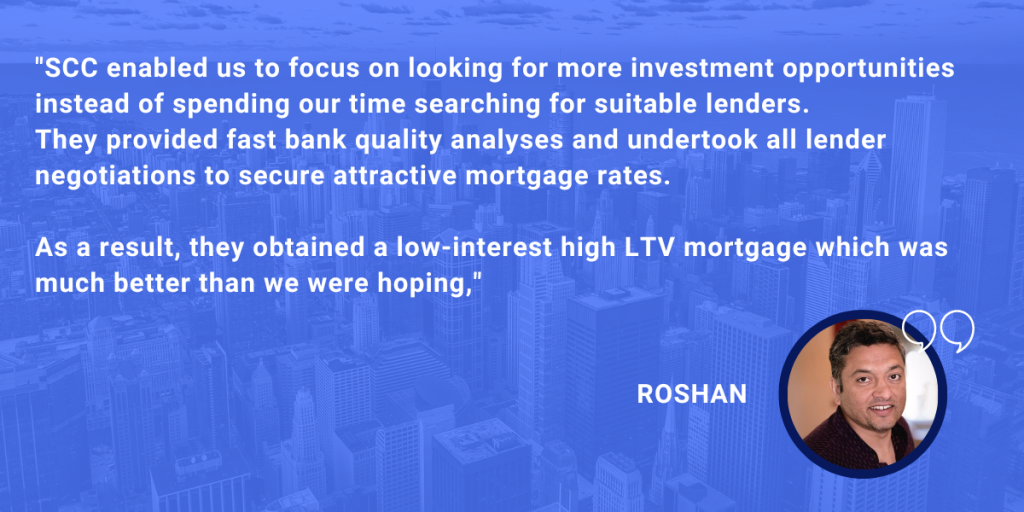 Roshan is an astute investor and likes to challenge himself. Roshan and his partner, Vivek, founded a real estate investment company focusing on investing in underperforming residential real estate. They invested in properties in different states such as Ohio, Atlanta, and Illinois. Roshan & Vivek use SCC's software to get more info on the market they are investing in and get more confidence in the properties they are investing in as well as secure fast and affordable financing.
SCC was able to help Roshan by matching him with the best loan options from SCC's pool of 1,000+ lenders. With the help of SCC's system, Roshan could secure a challenging and time-sensitive deal.
"SCC's proprietary market insights and ability to perform fast market and financial analyses gave us a competitive advantage as investors." Roshan shared. He currently has plans to invest in eight more properties with his partner. "We're going to rely on SCC again to help us with market analyses and getting the right capital," He adds.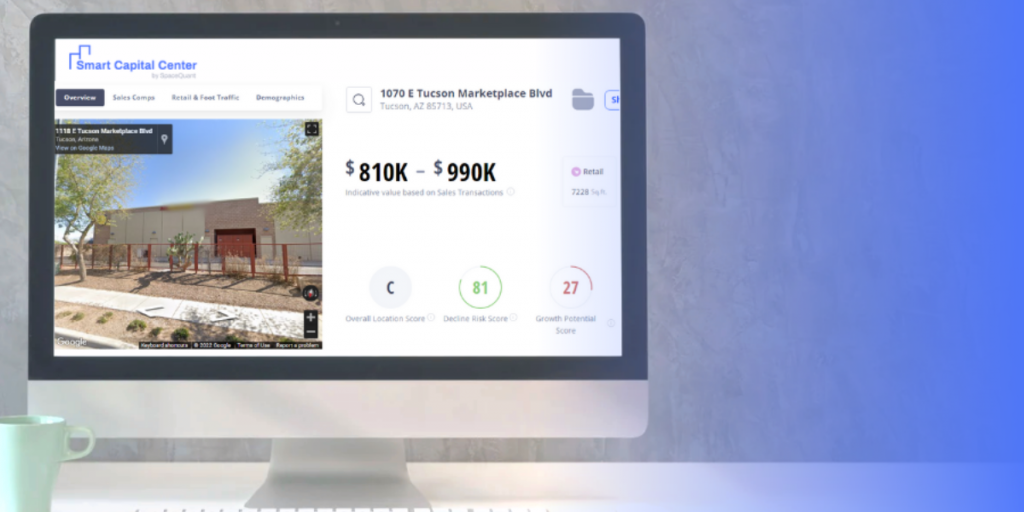 Whether you are an institutional investor or a small investor, getting accurate market insight can be difficult during these unpredictable times. More investors are realizing the advantages of using automated analytical tools because of its undeniable potential to transform commercial real estate. Smart Capital Center is here to help investors make wise investment choices so they can get ahead of the market and secure deals earlier than their competition by helping them get ultra-fast property valuation and by providing affordable property financing. With Smart Capital Center, investors can finally be well-equipped and confident in making profitable investment decisions.
Invest with confidence
find the value of any commercial real estate property