October 31, 2022
Why Retail Real Estate is a Lucrative Investment Even in an Unpredictable Market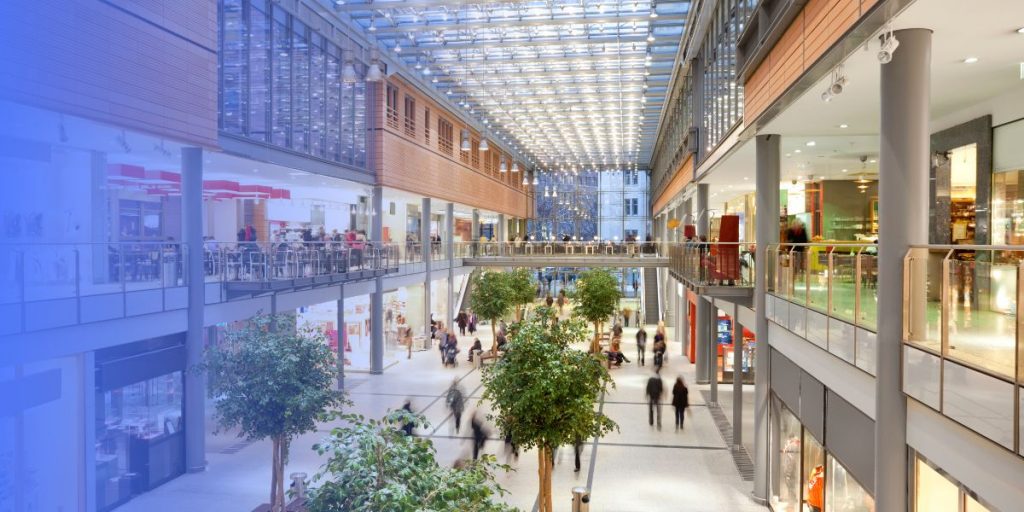 Smart Capital (SC) is a top research and underwriting platform driven by AI that delivers quick, accurate, and affordable real estate property valuations and financing options. SC levels the playing field for smaller investors by providing independent property valuations, market analysis, and the best financing choices, which were previously only available to large lenders.   
SC helps investors and lenders understand market trends and asset values through our technology, proprietary data, and insight. We also provide investors with the necessary tools to manage their portfolios and make the smartest investments. Recently, we have gained the attention of the Colorado Journal once again.
The Colorado Real Estate Journal (CREJ) is the go-to publication for Colorado's commercial real estate industry professionals looking for updates on market developments, deals, and community happenings. SC was featured on the cover of the Colorado Journal's latest Retail Properties Quarterly, where we explored how retail real estate is considered a viable investment even in an unstable market.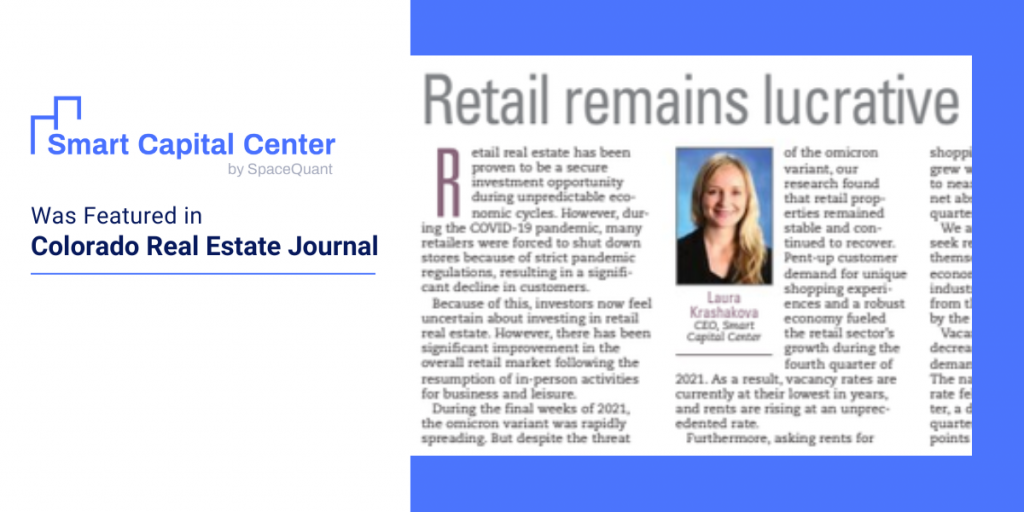 Smart Capital enables investors to focus on looking for the right, profitable investment opportunities instead of analyzing bad investments or filling out forms and looking for lenders by providing fast property valuations and actionable market insights.
Retail real estate has been proven to be a secure investment opportunity during unpredictable economic cycles. However, during the COVID-19 pandemic, many retailers were forced to shut down their stores because of strict COVID regulations, resulting in a significant decline in customers.   
Because of this, investors now feel uncertain about investing in retail real estate. However, there has been significant improvement in the overall retail market following the resumption of in-person activities for business and leisure.
Denver is an interesting area for retailers, logistics providers, and suppliers due to its high median family income and above-average population growth. The Denver retail sector steadily recovered from the effects of the pandemic and subsequent lockdowns throughout the second quarter.
Increased consumer spending over the past year has been a big component in the recovery of Denver's retail sector as more retailers regain confidence in the economy.
Quarter-over-quarter fluctuations in vacancies were minimal, and the final vacancy rate of 5.4% represented a decline of 60 basis points from the post-pandemic high.
The relaxing of lockdowns and pandemic measures have led to increased foot traffic, which has boosted sales at brick-and-mortar establishments. The effective introduction of the vaccination resulted in an uptick in foot traffic across Denver's central business districts, such as Downtown and Cherry Creek. From 850,000 SF of vacancies in 2020, the absorption rate has jumped to 970,000 SF in the past 12 months.
During the final weeks of 2021, the Omicron variant was rapidly spreading. But despite the threat of the Omicron variant, Smart Capital found that retail properties remained stable and continued to recover. Pent-up customer demand for unique shopping experiences and a robust economy fueled the retail sector's growth during the 4th quarter of 2021. As a result, vacancy rates are currently at their lowest in years, and rents are rising at an unprecedented rate.
Furthermore, asking rents for shopping centers across the country grew while vacancies plummeted to near pre-pandemic levels and net absorption reached the previous quarter's high watermark.
Smart Capital Center anticipates that investors will seek retail real estate to protect themselves from potential future economic disruptions. The retail industry is rebounding quite well from the major disruptions caused by the pandemic.
Vacancy rates have steadily decreased because of strong demand and a lack of new supply. The national retail center vacancy rate fell to 6.1 percent in the second quarter, a decrease of 20 bps QoQ and 100 bps over the last year. This was the lowest rate reported since 2007.
Meanwhile, in Denver, the retail real estate market has been performing well post-pandemic. Denver had a record-breaking quarter for retail property sales in the first quarter of the year. The cumulative value of transactions involving properties valued at $3 million or more was $461,8 million, more than four times the amount recorded in the first quarter of 2021.
Retail real estate also performed strongly in the second quarter of 2022, reinforcing our upbeat outlook for the rest of the year, despite economic challenges such as decades-high inflation, rising interest rates, and financial market volatility.
The Federal Reserve's 75-basis-point rate increase on June 15 and predictions for future hikes may drive investors to become more risk-averse and cautious of new retail real estate property acquisitions to shield themselves against unstable market conditions.
According to SCC's findings, the mall industry, expected to perform poorly, is witnessing foot traffic above pre-pandemic levels and double-digit sales increases. While interior malls dropped just 0.1% for the month, outdoor malls saw a rise of 2.1%, suggesting that foot traffic has fully recovered from a two-year decline in July.
Meanwhile, grocery-anchored retail assets were also performing well during the pandemic and are expected to remain stable during economic instability. In the third quarter of 2021 alone, grocery shopping centers generated $5 billion in investment activity across the country, which was its second-busiest period over the past decade. Additionally, grocery-anchored retail accounted for the biggest share of retail property acquisitions, totaling $13.3 billion in 2021.
Since many people need to buy groceries weekly, they make great anchor tenants. In addition, people often grocery shop routinely and show brand loyalty by frequently visiting the same supermarket.
Overall, the grocery-anchored retail fared well during the pandemic, with sales exceeding $800 billion last year, an increase of 16%. According to CBRE, the fourth quarter of 2021 was the second busiest period in a decade for grocery-anchored shopping complexes. During the first quarter of 2022, there was an uptick in investor interest in supermarket-anchored malls.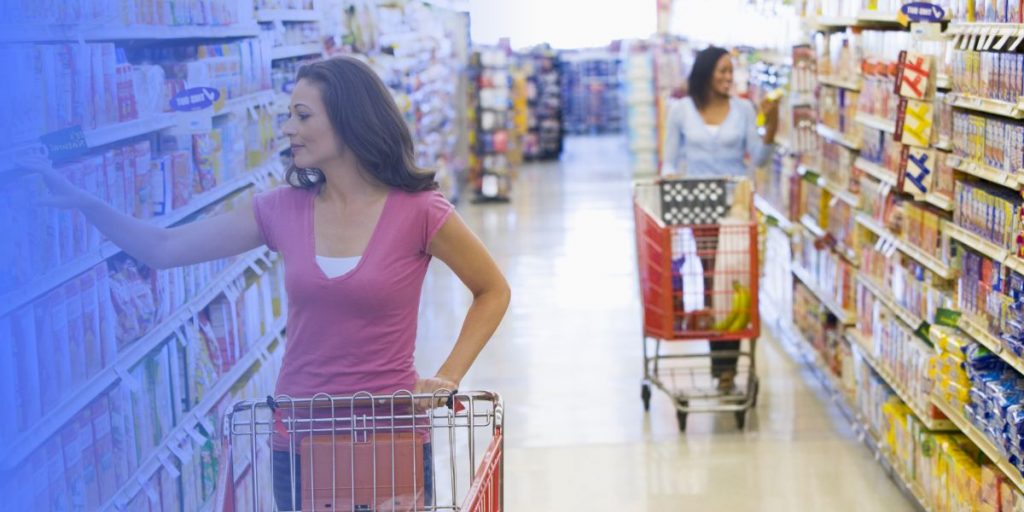 Shopping centers with a grocery store as their anchor are better protected from losing foot traffic than older retail anchors like big department shops. Almost half of all retail investors (48%) say that grocery stores are their top pick. Additionally, the size requirements for grocery-anchored retail complexes vary widely, allowing for a more diverse demand.
However, investing in grocery-anchored retail also comes with risks. Consumers' purchasing power may decrease as a result of price increases. Grocery store operations are also more expensive due to supply chain bottlenecks, a lack of qualified employees, and ongoing attention to health and safety standards. But, due to its successful adaptation of online innovations such as curbside pickup and third-party delivery services, grocery-anchored retail remained resilient despite the challenges the pandemic brought.
According to JLL's most recent Grocery Tracker research, online grocery sales are expected to more than double from their pre-pandemic total of $66.5B in 2020 to $224.0B by 2025.
Grocery-based e-commerce is predicted to increase at a rate of more than 20% by the end of 2022 and double by 2025, making grocery-anchored shopping complexes the gold standard for retail investment.
According to Arvind Pai, the Head of Real Estate Underwriting and Portfolio Management at Natixis, grocery-anchored retail is less likely to be impacted by the impending recession.
"We feel really good about grocery-anchored retail. According to our portfolio, grocery-anchored retail survived COVID and the downturn following the pandemic. Moreover, our metrics show that it has outperformed the rest of retail," Arvind explained.
A well-located, necessity-centric retail property exhibiting resiliency throughout the health crisis could appeal to a broader buyer pool. In addition, because of its low management requirements and long-term cash flow, single-tenant net-leased retail properties are expected to attract additional capital.
Although the economic climate is unpredictable at this time, retail CRE is unlikely to be significantly disrupted in the next several years.
In the second half of this year, Marcus & Millichap expects retail vacancies to tighten moderately before leveling off next year. However, in the event of a severe downturn, they estimate that the national retail vacancy rate will only grow to 7% by 2024, which is lower than the pandemic slump and the Great Recession.
More investors are becoming increasingly interested in the retail real estate market due to its low entry barrier, high yields and strong returns, diverse tenant base, and long-term leases and rent incentives, which makes it a solid investment to fight against the headwinds of the current economy.
Low Entry Barrier
Retail real estate is often priced relatively lower than average residential properties. This means that investors only need to pay a small capital outlay to acquire one of these properties. For comparison, a tiny retail space can cost as low as $90,000, yet a modest apartment can cost as much as $300,000.
High yields and strong returns
Retail properties often generate high returns of 5%-6%. Fast food ventures and other outlier retail properties yield even sharper returns, ranging from 3%-5%. With the retail industry's proven track record of high yields and strong returns, more investors are increasingly interested in securing a spot in the retail real estate market.
Diverse Tenant Base
Investing in a shopping mall or shopping center is an excellent strategy to diversify your real estate portfolio. A single investment is sustained by various sources of income from multiple tenants. Even if a tenant goes bankrupt, the portfolio is rarely affected, as you are not reliant on the performance of a single tenant.
In addition, this type of investment allows you to diversify your portfolio across several sectors of the economy. Even if one area is experiencing difficulties, tenants in other industries may be unaffected by these issues, allowing your income to stay intact.
Longer leases
Unlike residential properties, where the turnover is usually six to twelve months, retail properties lease out their properties for five years or more. As a result, it can be expensive to customize and improve retail spaces. Because of this, retail spaces have lengthier leases than other commercial properties, as it makes no sense for a tenant to invest a significant amount of money in leasehold improvements only to move out within two years.
Investors benefit from long-term leases since it reduces vacancy periods and frequently lock in a higher or increasing rate structure. However, investors should carefully establish renewal options to ensure that the property continues to meet its financial expectations.
The pandemic created new realities and trends, showing retail is not going anywhere. However, as market conditions change, investors become more risk-averse and want to be efficient with their capital. Retail real estate is proven to be resilient during unstable market conditions, making it one of the most stable types of commercial real estate to invest in.
Smart Capital Center (SCC) is a leading AI platform that provides real-time access to market data and powerful analytics to non-institutional property investors. Large lenders such as JLL, Pacific Life Insurance, KeyBank, and many others utilize Smart Capital Center's smart AI software.  
Smart Capital's comprehensive data platform enables investors to swiftly and efficiently evaluate properties, helping them invest confidently.
Smart Capital's comprehensive data platform helps investors invest confidently by enabling them to swiftly and efficiently evaluate properties. SC also offers in-depth cash-flow-based valuations and financial analyses for clients who want a more detailed property valuation.
Invest with confidence
find the value of any commercial real estate property