June 15, 2023
Rent to Retirement Episode 169: Using Artificial Intelligence with Real Estate Investing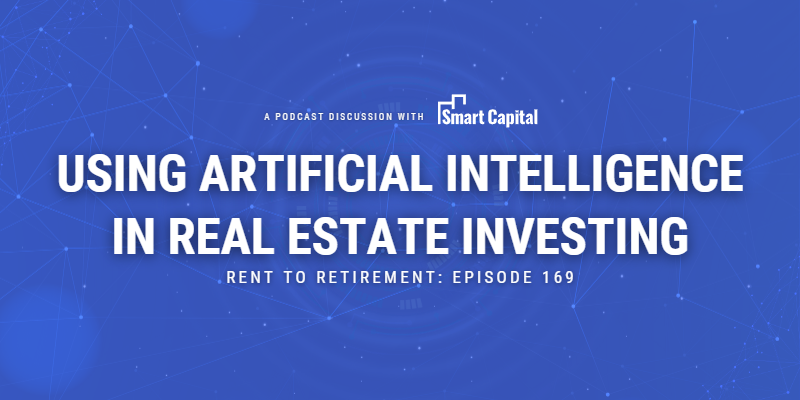 Investing in commercial real estate offers a promise of substantial returns, but navigating the complexities to drive investment returns and portfolio growth can be challenging. This is where Smart Capital comes in. Smart Capital uses modern technology to give investors low-cost financing, ultra-fast deal underwriting, and free portfolio monitoring.
In a recent episode of the Rent to Retirement podcast, Adam Schroede and Laura Krashakova, CEO of Smart Capital, shared their expert perspectives on the newest tech breakthroughs in the industry. They expounded on the revolutionary changes Artificial Intelligence (AI) is driving in the ways commercial real estate investors evaluate deals and secure funding.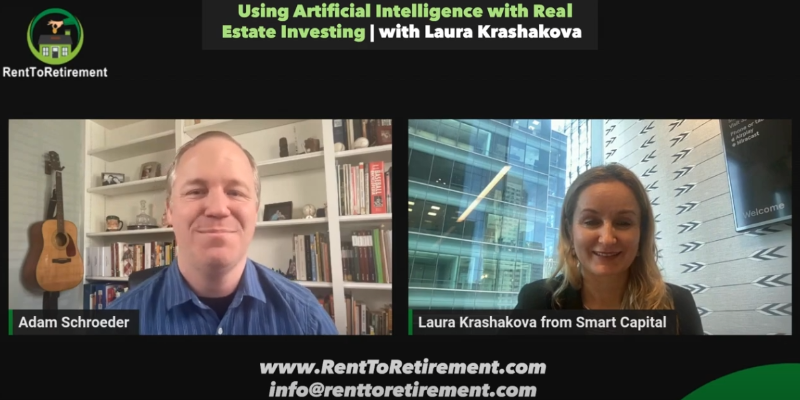 The Pitfalls of Manual Processes in Commercial Real Estate Investing
Commercial real estate transactions can be challenging for investors, who often work with limited information and outdated spreadsheets.
However, in this era of AI, platforms like Smart Capital are changing the game in CRE by providing fast property valuations and insight into market trends. By leveraging technology and data-driven insight, Smart Capital brings speed, enhances insight, and cuts costs of any real estate transaction.
Smart Capital helps investors manage their real estate portfolios more efficiently by eliminating the need for spreadsheets and time-consuming manual data entry. This allows investors to focus on making smarter investment decisions and growing their portfolios.
The Acceleration of Technology Adoption in Real Estate
Podcast host Adam Schroeder asked, "What will we see technologically inside real estate in the next six years?"
Laura responded, "There's definitely significant acceleration and technology adoption. Companies, regardless of their size, will be looking to digitize their operations for various aspects of the real estate transaction."  

In fact, the COVID-19 pandemic has only accelerated this trend, making it more important than ever for companies to find digital solutions—and Smart Capital has been at the forefront of this digital transformation.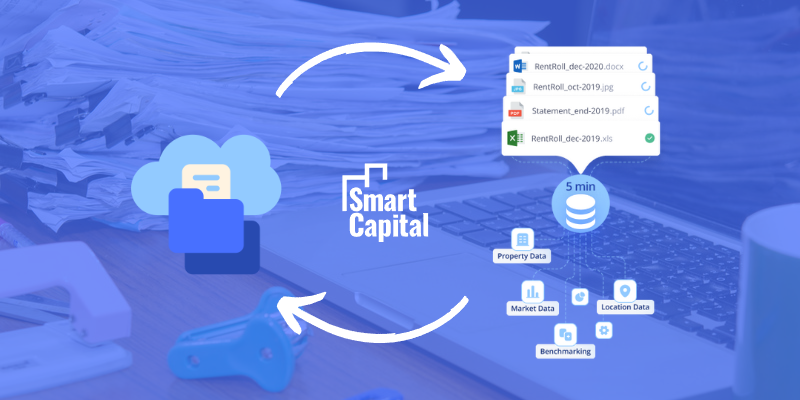 During the peak of the pandemic, investors could not travel and see properties in person. As a result, there was a growing need for digital solutions that could provide underwriting and insights into the local market. Smart Capital has met this demand by providing investors with a platform that can automate the process from underwriting to financing, all available online.
Art and Science in Real Estate Underwriting

To illustrate, even when two appraisers evaluate the same property, their final estimations can significantly differ. This variation is influenced by numerous factors, such as investment strategy, capital availability, and unique circumstances associated with the property.
In a bid to improve and accelerate the underwriting process, our AI-powered platform steps into play, delivering same-day, independent deal analysis with interactive financial models and market insight.
Yet the advantages of Smart Capital extend beyond just ultra-fast underwriting. The platform also offers free portfolio monitoring, where investors effortlessly track and monitor all of their investments. Users can sign up and get data about the property, sales comparable, and local market information. They can play around with the sales comps and select the right ones depending on their view of the market.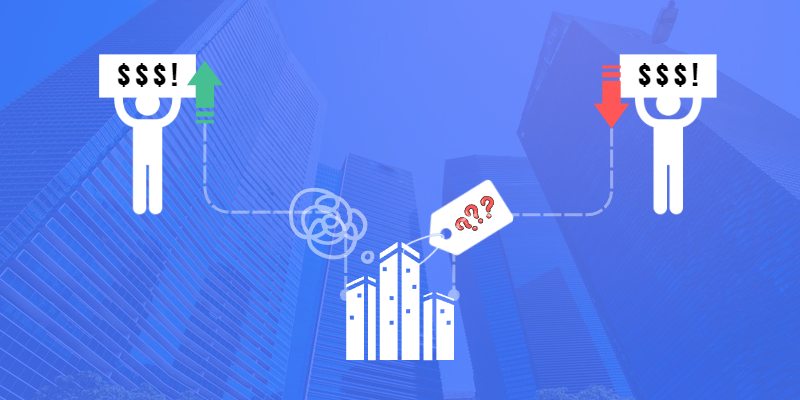 The most critical part of Smart Capital is understanding income-generating real estate. The platform automatically creates a financial model in the cloud, allowing users to change different assumptions and see different scenarios. The platform provides a range of property valuations depending on how users see the property developing within their portfolio and the return they can generate given their situation and plan for the property.
Smart Capital is not focused on providing a definitive value for the property. Instead, the platform generates a financial model that allows users to play around with different scenarios and see the ranges of the property's value depending on how they see it. This approach allows users to make informed investment decisions and succeed in today's rapidly-evolving commercial real estate landscape.
Streamlining Real Estate Underwriting 
Smart Capital platform streamlines the underwriting process by ingesting data from financial documents uploaded by users. The platform can ingest data from a range of financial documents, including financial statements, tax returns, QuickBooks outputs, and property investment memorandums received from brokers. By automating data ingestion, Smart Capital eliminates the need for manual data input, saving users time and effort.
Once the platform ingests the data, it generates a financial model based on the information provided. Users can then make changes to the financial model to reflect their specific situation and investment strategy.
Our automated data ingestion and financial model generation streamline the underwriting process, enabling users to make informed investment decisions quickly and efficiently.
The Critical Need for Access to Capital
Adam also asked for Laura's expert perspective on who will rise victoriously and who will falter in the market's current state. Laura responded with her insight on this query.
Responding to this query, Laura asserted, "It's a complex question. Access to capital is crucial for both small and large investors. The ability to secure financing and weather the storm will depend on factors such as relationships, the quality of the sponsor, and access to capital markets." 

Expanding on this, Smart Capital is empowering investors to access capital. Smart Capital understands that each investor has unique financing needs. The platform harnesses AI technology to tailor financing packages that best align with individual investor profiles and project specifics. This includes preparing the right packages that highlight investment potential and risks, which help investors make their case to lenders effectively.
But Smart Capital doesn't stop at just preparing the right package. Our AI-powered platform interfaces with an extensive network of lenders to match investor needs with the most suitable lender. This approach considerably enhances the chances of loan approval, significantly reducing the time taken to secure financing.
To further support our users, Smart Capital provides free capital advisory services. Our team of finance experts guides users through the complex landscape of real estate financing, offering advice on various loan options. This support empowers users to make informed decisions and gain an edge in securing necessary capital.
This integration of technology and personalized advisory services means that whether you're a small investor starting your journey or a seasoned investor looking to expand your portfolio, Smart Capital empowers you with the right tools and resources to secure your financial footing in the ever-evolving real estate market.
Real Estate Investment Trends Amidst the Pandemic
The pandemic has caused major disruption across numerous sectors, with real estate being no exception. Multifamily properties, although long favored by investors and lenders, now grapple with challenges like dwindling cash flows and escalating vacancies. Despite these challenges, a number of investors remain eager to bolster their stakes in multifamily properties, provided they possess keen market knowledge and exercise intelligent decision-making.
Simultaneously, a shift is observable among other investors who are directing their attention to retail properties. This trend is particularly pronounced in light of the resurgence of foot traffic as the world gradually reverts to conventional retail activity.
In the hospitality sector, many long-stay hotels are being repurposed into workforce housing or accommodations suited for short-to-medium-term stays.
Despite the prevailing market risks and uncertainties, the pursuit of investment opportunities in real estate remains unceasing for investors. Keeping a close watch on demographic trends and engaging in meticulous market analyses, they strive to make informed and strategic investment decisions.
Preparing for a Potential Recession
As the economy faces uncertainties and recession risks loom, many in the real estate industry wonder what the future holds.
Yet Laura is optimistic about the situation. She shared, "As rates stabilize, which I think we're getting there, the lending activity will resume." 

In times like these, it is essential for investors to remain level-headed and thoroughly analyze the sustainability of cash flows, especially over the medium to long term.
By staying prepared and level-headed, investors can successfully navigate challenges and capitalize on upcoming opportunities.
Transform the Way You Invest
Investing is not an easy task. The good news is Smart Capital platform helps investors by equipping them with data and digital tools to transform their real estate investment process – making it smarter, faster, and cheaper.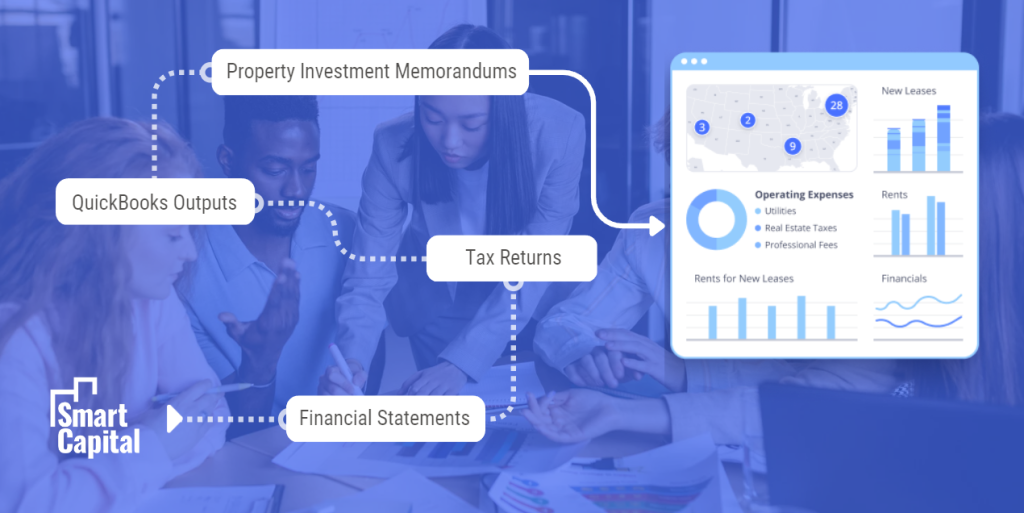 By leveraging the power of AI and automation, Smart Capital platform helps investors focus on making smarter investment decisions, driving their ROI, and growing their investment portfolios.
Making sense of real estate investment is no small task, but with Smart Capital, it doesn't have to be daunting. Our platform not only equips you with the power of AI and automation, but also with the confidence to navigate through financing, deal sourcing, and loan management in a transformative and progressive way.
Smart Capital brings financing solutions right at your fingertips, linking you to a network of lenders best suited to your needs. With AI-powered capabilities, we are able to accelerate the traditionally tedious process of deal sourcing, bringing high-potential opportunities right to your dashboard.
Embrace the future of real estate investing, where every decision is backed by powerful insights and every step is streamlined for efficiency.
With Smart Capital, every investor becomes an innovator, ready to conquer the challenges and reap the rewards of the dynamic commercial real estate market. Together, we're not just growing portfolios, we're revolutionizing the way you invest. Experience the new era of investing that's smarter, faster, and within your reach with Smart Capital.
---
Discover how Smart Capital Center can drive speed, enhance insight, and cut costs for any real estate transaction. 🚀🚀🚀
or contact us at demo@smartcapital.center or call (866) 725 – 0555
---
Smart Capital is the world's first real-time valuation and mortgage platform. It empowers real estate investors with institutional-grade insight, unbiased investment analysis, ultra-fast property valuation & deal underwriting, low-cost transaction support, free portfolio monitoring, and capital to enable smart investment decisions and fast dealmaking.
Invest with confidence
find the value of any commercial real estate property