July 21, 2023
Rethinking Remote: Why the WFH Model May Not Be the Solution We Thought
In the wake of a global pandemic that reshaped almost every aspect of our daily lives, the commercial real estate (CRE) industry has found itself navigating uncharted waters. Office spaces, once abuzz with the hum of daily operations, were plunged into an eerie silence as businesses pivoted to remote working models.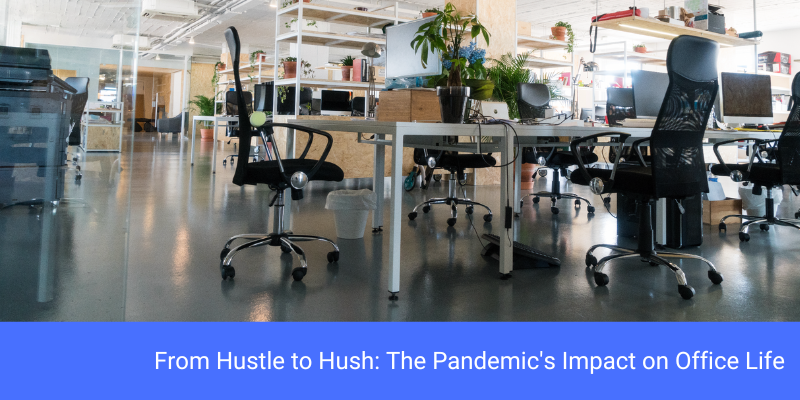 This shift begs an important question–how is the CRE industry responding to this seismic change in office life?
In this article, we'll look at the effects of the COVID-19 pandemic on the CRE industry, the global pivot to remote work, and the repercussions of this shift in office spaces. It also explores the challenges, resilience, and adaptability of the CRE industry during these uncertain times.
Now that we are in the post-COVID-19 era, business leaders are growing skeptical towards permanent remote work due to its impact on productivity, creativity, and team dynamics. Because of this, there's a growing demand for office spaces. This gives the real estate industry a chance to come up with new ideas and grow. 
We chart this transformative journey of the CRE industry, not only as a testament to human resilience and ingenuity but also as a pointer towards a future where office spaces continue to evolve and thrive, ready to shape and adapt to the needs of tomorrow's world.
CRE Industry's Adaptation to the Remote Work Wave
When the COVID-19 pandemic came on the scene, it was like hitting a pause button on the entire world, with few sectors remaining untouched by its reverberating effects. One of the most noticeable impacts was on office spaces and, by extension, the CRE industry.
Pre-pandemic, bustling office spaces stood as a testament to a thriving economy and served as the heartbeat of companies big and small. 
According to an article released by the Facility Executive, 88% of organizations worldwide made it mandatory or encouraged their employees to work from home when the pandemic struck. This rapid and necessary shift to remote work turned these busy hives of activity into dormant shells practically overnight.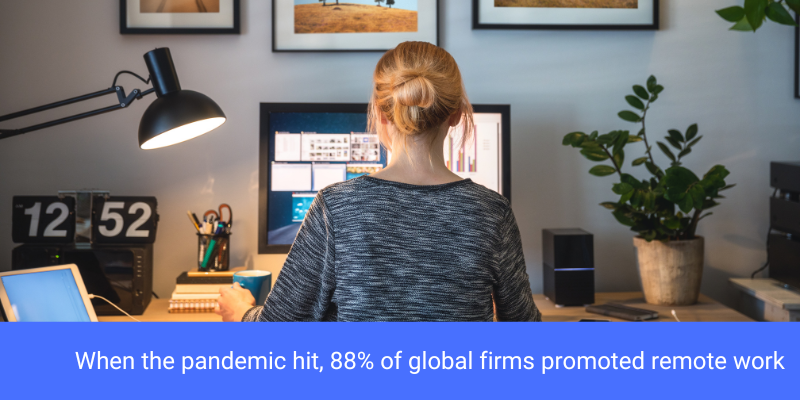 The sight of deserted offices and empty parking lots painted a stark picture of the pandemic's profound effect.
The CRE industry experienced an unprecedented challenge as demand for office spaces plummeted. According to Colliers 2020 Q4 Office Outlook, the U.S. office market saw negative net absorption for the first time since 2009, and vacancy rates rose by 60 basis points in Q4 2020 to 13.2%.
Occupancy rates fell dramatically, and lease renewals slowed to a crawl, leading to significant financial implications. In fact, 74% of Fortune 500 CEO executives said their companies were looking to reduce their office space footprint due to the shift to remote work, which further impacted the CRE market.
However, the story of the CRE industry is not just one of struggle but also one of resilience. As the world begins to emerge from the pandemic, the industry is demonstrating its adaptability in the face of the new normal.
Through a combination of innovative thinking, flexible strategies, and a commitment to safety, the industry is adapting and evolving to accommodate the shifting needs of office life in the post-COVID era. As we explore the transformations that have occurred and those still underway, it becomes clear that the future of office spaces and the CRE industry holds promise and possibility.
Post-Pandemic Return to the Office
While the remote work model was initially well-received by businesses and employees alike during the pandemic, some businesses are now finding that the lack of physical interaction among employees poses significant drawbacks.
Financial institutions, for instance, have already returned to in-office operations. And it's not just these traditional entities voicing concerns. Recently, Sam Altman, the CEO of OpenAI, shared his perspective on the impact of remote work on businesses, especially those in the technology industry. He pointed out some critical disadvantages of the remote work model, emphasizing its effect on productivity and team dynamics.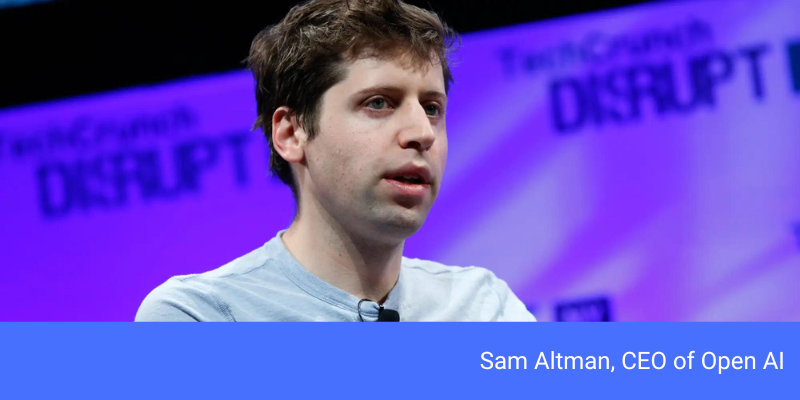 Altman said, "I think definitely one of the tech industry's worst mistakes in a long time was that everybody could go full remote forever, and startups didn't need to be together in person and, you know, there was going to be no loss of creativity."
This statement encapsulates the rising concern among leaders that while remote work has its advantages, the absence of physical interaction could be detrimental to the creative and collaborative processes that drive innovation in companies.
Altman is far from alone in his critique of remote work, even if his views are among the most fervent. Salesforce CEO Marc Benioff, once a staunch supporter of his employees' capacity to work remotely, expressed concerns in January about "much lower productivity" among employees hired during the pandemic due to the company's remote "office policy."
Similarly, Meta CEO Mark Zuckerberg subtly hinted at the negative impacts of remote work on employee performance during a major layoff announcement in March. Joining the chorus of concerns from business leaders is Lyft's newly appointed CEO, David Risher, who in April reversed the company's flexible work policies, mandating at least three days of office presence per week.
In fact, several executives are finding it increasingly challenging to manage their teams remotely, coordinate tasks, and maintain a high level of productivity. The lack of direct oversight, absence of the natural collaboration that arises from physical proximity, and the difficulty in maintaining corporate culture and values are some of the challenges businesses are facing with remote work.
The observation made by these business owners underscores a critical issue that companies worldwide are currently grappling with: the realization that while remote work has its benefits, it also has its pitfalls. This understanding is triggering a gradual demand for office spaces— and this trend is set to increase, indicating that the market for office spaces may soon witness a resurgence.
Some business leaders are concluding that remote work may have been a quick fix but isn't a sustainable long-term solution for their organizations. The pandemic made it a necessity, but now that companies are slowly getting back on their feet, there's a growing realization that certain aspects of work simply function better in an office setting.
Today, several companies are now working on a hybrid model – a blend of office-based work and remote work. With this in place, employees will be able to maintain a degree of flexibility while still benefiting from the collaborative environment that an office setting can provide.
This shift in sentiment is opening doors to new investment opportunities in the CRE industry as demand for versatile office spaces rises again. As such, the industry has to respond effectively by creating spaces that cater to the evolving needs of businesses.
The 'Secret Sauce' for Post-Pandemic Growth in CRE
As many businesses transition into the post-COVID era, there's a growing sentiment among businesses that a full return to remote work might not be entirely feasible yet.

It is worth noting that there is still some resistance from employees. Many have adapted to the flexibility and comfort that remote work provides, and are hesitant to return to the traditional office environment. 
The challenge for businesses, therefore, lies in striking a balance that meets both organizational needs and employee preferences.
In order to navigate the complexities of the evolving work landscape, many businesses are adopting a nuanced approach by gradually transitioning their employees back to the office – the hybrid work setup, which intelligently combines remote work and in-person presence.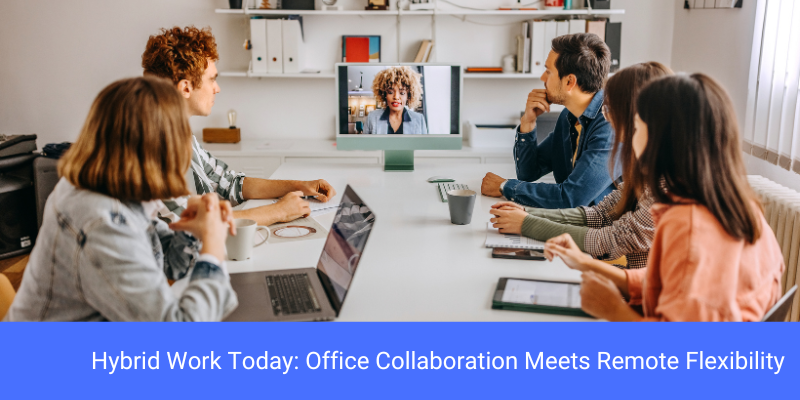 This model not only provides a balanced solution to the ongoing debate of remote versus in-office work but also redefines the purpose and value of office spaces for both businesses and investors. 
The rise of hybrid work has created a demand for flexible office spaces that can cater to the diverse needs of businesses in the new normal. Investing in spaces that offer versatility – like coworking spaces or offices designed for hybrid work models – could be the key to unlocking post-pandemic growth.
Moreover, location preferences may also shift. As businesses consider decentralizing their operations to accommodate remote work, secondary cities and suburban areas could become more attractive. This decentralization provides another potential avenue for investment and adds a new layer of versatility to the office space market in the post-COVID era.
By seamlessly bridging the benefits of both modes of work, this hybrid approach promises to reshape our understanding of productivity and collaboration in the modern workspace.
Adapting Office Spaces for a Brave New World
In the brave new world of post-COVID office life, physical and functional adaptations of office spaces are shaping the market. A study by Ipsos indicates that 68% of employees favor a hybrid work model post-pandemic, leading to significant changes in office spaces. For investors, these transformations not only provide insight into where the market is headed but also open up unique investment opportunities.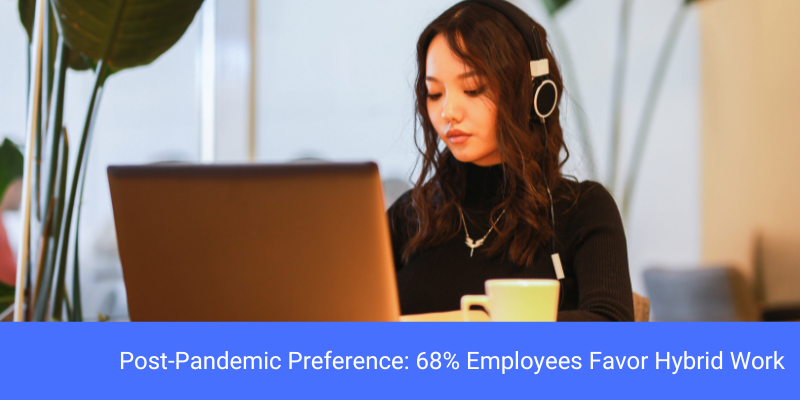 From a physical standpoint, the need for safer, healthier workspaces is driving changes in office design. Office spaces are being reconfigured to maintain social distancing, with measures like spaced-out workstations and designated traffic patterns.
Investments in HVAC systems for improved ventilation, touchless technologies, and sanitization facilities have also become paramount. Investors willing to finance these modifications might find a competitive edge as businesses prioritize employee health and safety in their office space selection.
Functional adaptations are taking place as well. Office spaces are evolving from a one-size-fits-all environment to a diverse ecosystem that caters to various work styles. Most office spaces now can accommodate different uses – such as collaborative in-person meetings, quiet individual work, and virtual conferencing – which could yield significant returns.
With the rise of hybrid work models, flexible workspace providers are seeing renewed interest. A recent study by JLL suggests that by 2030, 30% of all office space will be flexible workspace. Companies like WeWork, Regus, and Knotel offer businesses the flexibility to adapt their office space requirements based on their current needs. This 'Space-as-a-Service' model reduces businesses' long-term lease commitments and provides them with the agility to navigate uncertain times. For investors, this presents a growing market segment that could offer steady returns.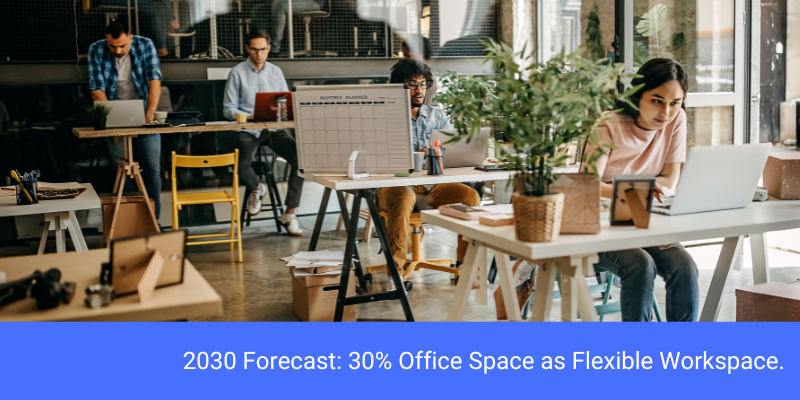 Moreover, the demand for office spaces may increase in smaller cities and suburban areas as businesses seek to provide more localized workspace options for their remote workers. Investors willing to diversify their portfolio beyond prime city locations might stand to gain from this trend.
The adaptations in office spaces to the new normal are shaping a different investment landscape for CRE. Investors who can align with these changes and respond to the emerging needs of businesses are well-positioned to turn these market shifts into lucrative opportunities. The key will be to stay flexible, attentive, and responsive to the evolving dynamics of office spaces in the post-COVID world.
"Hub-and-Spoke" Model for Post-Pandemic Office Life
Many companies successfully adapted their office spaces for post-pandemic life—one standout example is WeWork. Despite initial challenges during the pandemic, WeWork, the global flexible workspace provider, has shown remarkable adaptability by tailoring its services to meet the needs of the new normal.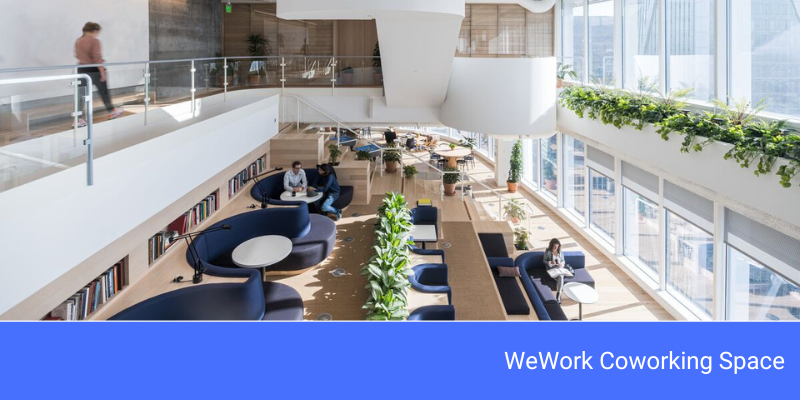 The company adopted a "hub-and-spoke" model, which enables businesses to have a central hub and various satellite offices in different locations. This model reduces commute times for employees and caters to the rising demand for a hybrid work model. As a result of this adaptability, WeWork reported an 85% increase in bookings year over year as of January 2023.
An Optimistic Close
In the face of unprecedented challenges, the CRE industry has shown an impressive degree of resilience and adaptability. Office spaces have evolved from traditional work hubs into flexible, hybrid environments that cater to a new paradigm of work styles and health considerations. This transformation has been marked by a surge of innovation, offering solutions such as flexible workspaces, touchless technology, and an increased emphasis on health and safety.
While these challenges have been significant, they have also acted as catalysts for growth and innovation. The rise of hybrid work models, a new focus on well-being in the workplace, and opportunities for market diversification contribute to a promising future for the CRE industry.
As the workspace paradigm continues to evolve, it's becoming increasingly clear that a return to the office, at least in some capacity, is inevitable. Business owners and leaders are recognizing the importance of in-person collaboration for creativity, problem-solving, and team building. They are voicing concerns about the possible drawbacks of permanent remote work and advocating for a balanced approach, setting the stage for a resurgence in demand for physical office spaces.
In this climate of continual evolution, the CRE industry is not just surviving – it's reinventing itself. With the onset of the new normal, the future of office spaces and the CRE industry promises to be dynamic, resilient, and future-ready. It also offers several investment opportunities. Particularly in office spaces, where pricing has seen a significant decline, smart investors are seeing a chance to buy low and gain potentially high returns in the long term.
Playing a critical role in this transformation is Smart Capital. Providing investors with institutional-grade property and market insight, unbiased investment analysis, and low-cost capital needed for smart investment decisions and fast dealmaking.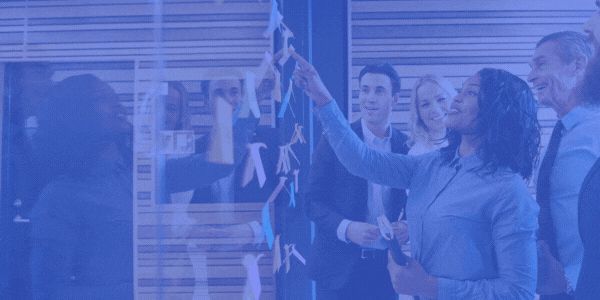 Our platform also offers ultra-fast deal underwriting and optimized financing solutions through access to over 1,000 lenders.
Although we don't possess a crystal ball to predict the exact trajectory of this evolution, current trends indicate a future where office spaces and the CRE industry continue to adapt, innovate, and thrive. In the end, the pandemic, while disruptive, has opened the door to a realm of previously unimagined possibilities.
This transformative journey of the CRE industry is a testament to human resilience and ingenuity, offering an optimistic glimpse into the future. As we look ahead, it's clear that our office spaces and the industry supporting them are well-equipped to navigate whatever lies ahead, ready to shape and adapt to the needs of tomorrow's world.
To better understand how Smart Capital can support your investment journey in this new normal, schedule a demo with us. Experience firsthand how we're using AI, ChatGPT, and forward-thinking strategies to empower investors to make the most of the opportunities.
---
Discover how Smart Capital Center can drive speed, enhance insight, and cut costs for any real estate transaction. 🚀🚀🚀
or contact us at demo@smartcapital.center or call (866) 725 – 0555
---
Smart Capital is the world's first real-time valuation and mortgage platform. It empowers real estate investors with institutional-grade insight, unbiased investment analysis, ultra-fast property valuation & deal underwriting, low-cost transaction support, free portfolio monitoring, and capital to enable smart investment decisions and fast dealmaking.
Invest with confidence
find the value of any commercial real estate property