August 23, 2023
Smart Capital Presents to Top CRE Finance Executives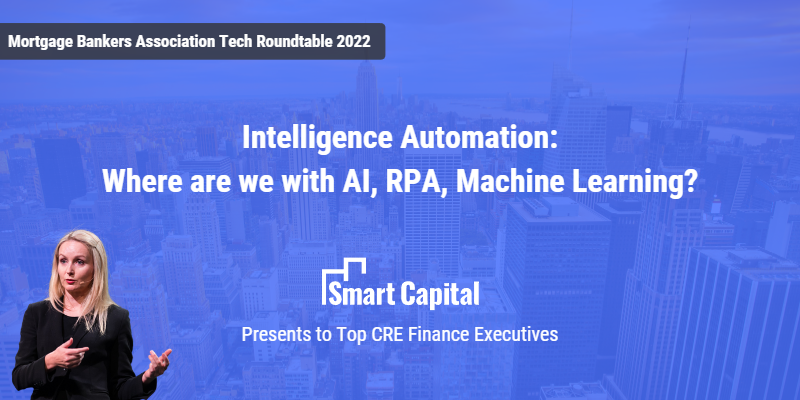 An Overview of the Latest Technologies Shaping the CRE Finance at the MBA Commercial/Multifamily Real Estate Technology Roundtable
Smart Capital was honored to be invited by the Mortgage Bankers Association to present its vision on AI and automation shaping the CRE Finance industry at the invite-only MBA Commercial/Multifamily Real Estate Technology Roundtable. The event gathered top executives from major lenders, mortgage companies, and government agencies to discuss the state of the industry and the best technologies shaping the market and its future.  
Smart Capital was selected as a leading technology provider of AI and automation in the CRE finance space to share its vision for the industry. Top executives from Freddie Mac, Wells Fargo, Capital One, Merchants Capital Corp., M&T Realty Capital Corporation, and other top lenders attended the closed-door event and Smart Capital's presentation.  
Smart Capital's CEO, Laura Krashakova, shared her insight on significant productivity gains and cost savings already achieved today by tech-forward lenders and asset managers. The critical importance of deep portfolio insight enabled by the technology platforms helps reduce risks in the system, which is especially important in today's market. And finally, the growing role of the new generation of borrower portals that not only help collect documents and share servicing statements, but help property owners analyze their own portfolio, get alerts on covenants, and get investment insight – creating a digital workspace between lender and borrower, a new digital layer of relationships.   
Below is an overview of Smart Capital's presentation on how AI and automation transform the CRE lending landscape today. 
CRE's Slow March to Automation 
Despite the advancements in automation and digitalization in other financial sectors, such as consumer finance, personal finance, small business banking, and residential mortgages, Commercial real estate (CRE) finance has yet to catch up.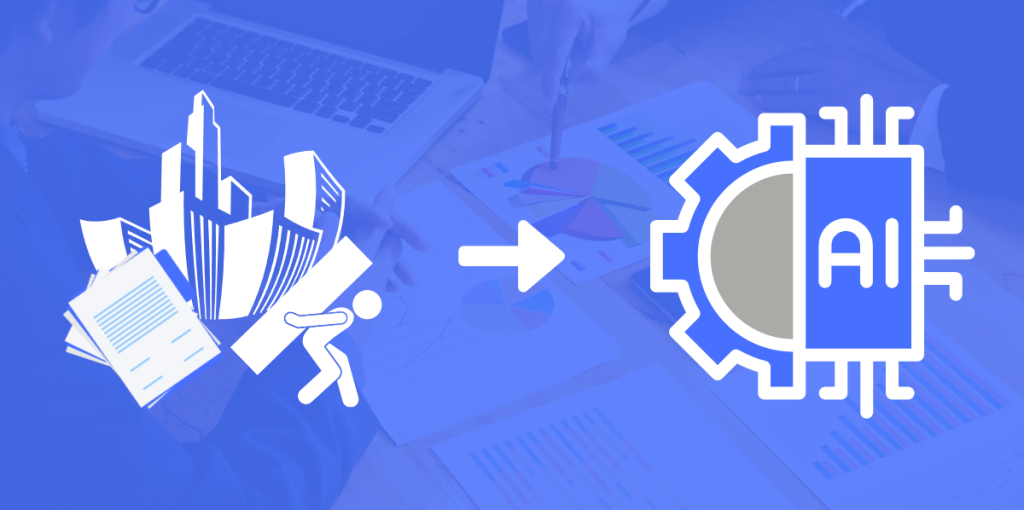 The industry's efficiency and competitiveness remain where it was 20 years ago, particularly in the manual, expensive, and tedious loan origination and servicing processes. 
However, in the last two years, there has been an acceleration in the pace of digitalization in the CRE industry, particularly on the property owner side. Smart Capital is excited to see this readiness and drive from property owners to adopt digitalization and automation. 
"What we are seeing is that the pace of digitalization in commercial real estate is accelerating, especially in the last two years. We see this acceleration on the lender side, but even more so on the property owner side." Laura added. 
In the banking and finance industry, there is growing recognition of fintech and embedded finance as a threat to traditional banking. This trend is now trickling into commercial real estate finance.  
As the CRE industry continues to adopt digitalization and automation, it will follow similar patterns to other financial sectors. This shift will lead to a faster and more efficient loan process, resulting in cost savings for both lenders and borrowers.
How AI is Changing the CRE Landscape 
Smart Capital is changing the commercial real estate (CRE) landscape by using Artificial Intelligence (AI) to enhance the efficiency and accuracy of analysts, underwriters, and asset managers. Its technology covers all core stages of a loan transaction, from deal sourcing to underwriting, servicing and asset management, to disposition, ensuring a seamless and efficient experience. 
By leveraging AI, technology vendors such as Smart Capital enable faster and more cost-effective origination and underwriting workflows that benefit both borrowers and lenders. By automating underwriting workflows, Smart Capital streamlines the loan process, allowing analysts to complete tasks that previously took hours to complete in mere minutes now with Smart Capital's technology.  
This innovation from technology vendors such as Smart Capital helps bridge the digital gap between the CRE finance industry and other financial sectors and customer expectations.
From Hours to Minutes: Underwriting with Smart Automation  
The use of automation has transformed the underwriting process in commercial real estate. Previously, it would take analysts several hours, or even days, to create a financial model for a deal, but now, with Smart Capital, they can complete this task in as little as 15 minutes. 
Laura emphasized the impact of automation on the underwriting process in commercial real estate, "Today, with the help of automation, it's possible to create an underwriting model literally within 15 minutes. And this could be exactly the same financial model the lender has traditionally used, so there is no change in lender existing workflows, other than a 30x productivity gain." 
Smart Capital extracts data from documents, standardizes it, brings it to the lender chart of accounts, combines and normalizes all financial data, analyzes variances, benchmarks all data vs. metrics of other properties nearby, generates insight and alerts, and creates pro-forma financials and financial models. All of this can be done now in mere minutes.  
Our intuitive software eliminates time-consuming routine work, allowing analysts not only to save valuable time but also to increase the accuracy of analyses.  
In fact, our customer feedback proves that automated financial analysis and reconciliation are even more accurate than manual, with over 90% of financial statements fully automatically reconciled with the source documents and with all numbers recalculated.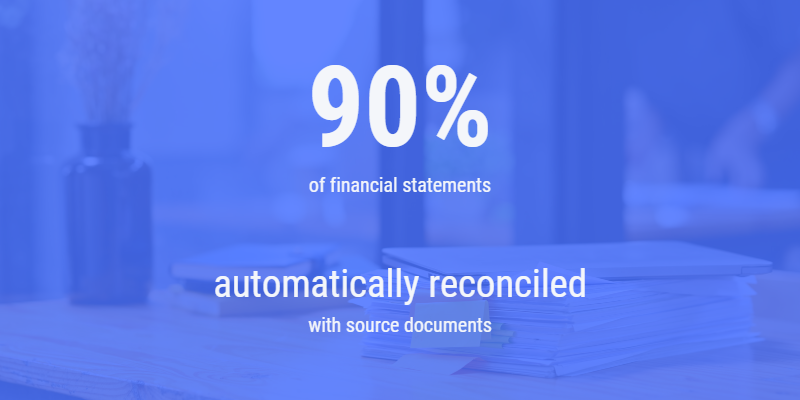 With automated reconciliation alerts, notifications, and analysis of financial documents, creating a financial model can be even more accurate than when done manually.  
Smart Capital's platform offers its lenders and servicers significant productivity gains in servicing and origination.  
For JLL, for example, it used to take 30-45 minutes to process one financial statement manually prior to Smart Capital. However, by running automated analysis of financial statements with Smart Capital, they cut the time it takes to analyze a financial statement to just one minute. This is a 30x productivity gain. This productivity gain can be applied in servicing, asset management and loan origination, and initial underwriting.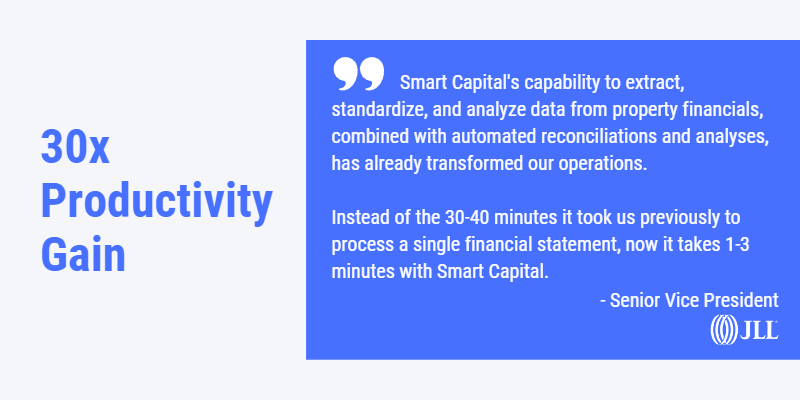 Similarly, even without full integration, Key Bank achieved a 40% reduction in time it takes to create a financial model, potentially increasing this number to 80% in the future. These productivity gains result in cost savings and increase the chances of winning deals in competitive markets.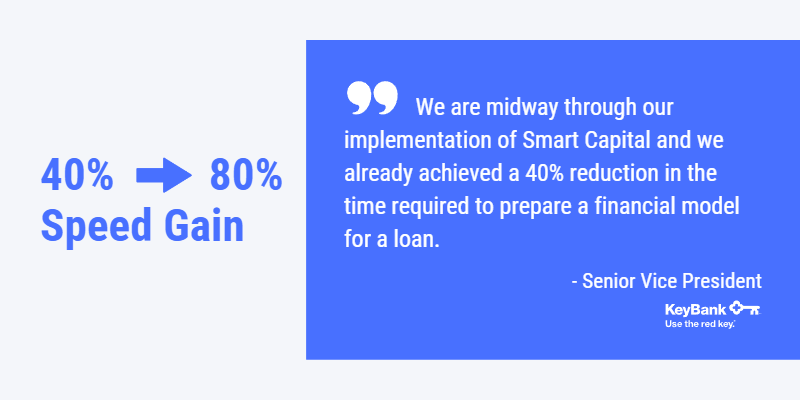 In competitive markets, especially in more commoditized markets, such as agency or CMBS finance, the ability to analyze a deal fast helps increase the chances to win the deal – and the borrower relationship. With other mortgage banking firms and lenders also adopting new technologies, the ability to provide fast, accurate quotes will become increasingly crucial. With advanced data analytics and artificial intelligence capabilities, Smart Capital enables lenders to achieve these productivity gains and gain a critical competitive advantage.   
Collect High-Quality Granular Data for post ChatGPT future  
In this new era of Chat GPT, lenders can gain a competitive edge by using automated data collection to obtain high-quality granular data that can be used to automate portfolio insight and improve underwriting at the origination stage.   
The quality of automatically collected and standardized data is much higher than when compared to manually processed data. Machines are consistent and meticulous. They don't take shortcuts.
Additionally, with automated financial document analyses, the lender collects every data-point from financials, budgets, rent rolls and other documents. Every granular revenue and expense line item gets coded and stored in the data lake.
This granularity of recorded and saved data is important and lenders think about ChatGPT-powered future and how all of this data can be used to feed into their own Al data lakes to generate insight for future loan origination and portfolio insight.
This advantage allows businesses to easily gather data from every stage of a loan lifecycle, such as origination, underwriting, asset management, servicing, and the equity investment side, if available.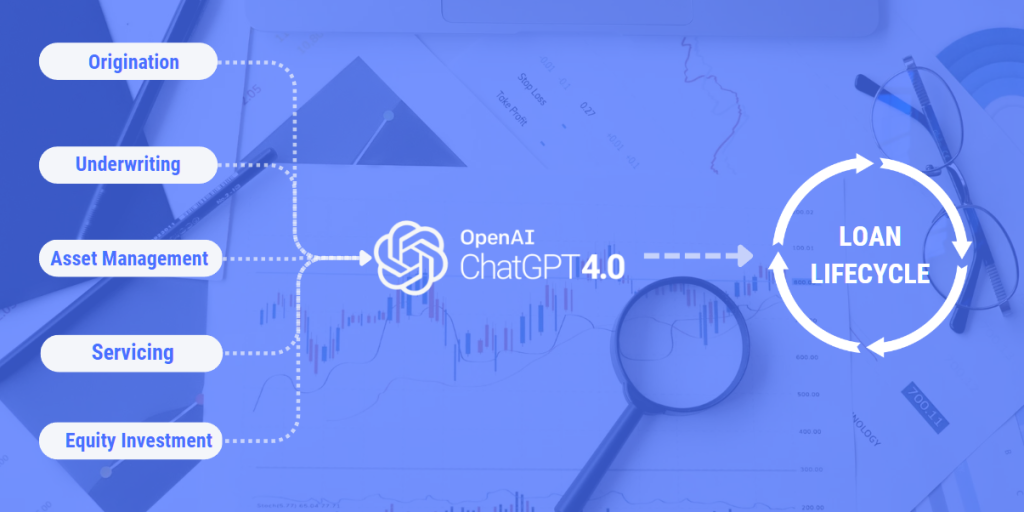 Aggregating and leveraging this data is critical for subsequent underwriting and general market analysis, especially in the future of digital and automated workflows.   
However, inefficiencies in other loan origination and asset management workflows can derail the productivity gains in underwriting and the goodwill created with borrowers and property owners. Therefore, it is important to look at the whole loan lifecycle holistically and bring automation to every step of the loan transaction. 
Fast and Efficient Pipeline and Deal Management 
In the commercial real estate industry, the loan origination process involves several workflows that property owners and lenders must go through. These processes can be complicated and time-consuming, often requiring the involvement of multiple parties, such as lenders, property owners, guarantors, third-party vendors, and brokers.   
Traditionally, deal management was done manually in Excel and over the phone. However, many of these processes have been digitized with the advancements in technology and automation. This has made the deal management process faster, more efficient, and more accurate.   
Today, Smart Capital offers a range of digital capabilities that help lenders and property owners manage the deal process more effectively. These include comprehensive task and workflow automation, document and team management, to keep everyone aligned and ensure transactions are executed quickly and efficiently.   As a result, loan processes run faster and cheaper. 
Proactive Risk Management through Instant Insight and Stress Testing 
In today's challenging environment of fluctuating interest rates and inflation, Smart Capital offers a portfolio stress testing feature that enables its clients to analyze the impact of changes such as rent, vacancies, cap rates, and a myriad of other factors. 
Once data extraction and normalization are complete, analysts can use the system to analyze the data in various ways, providing a deeper understanding of the property and portfolio. 
Instant insight, made possible by automation, is becoming increasingly important to property investors, lenders, and other stakeholders. 
Previously, it would take hours, if not days, to manually analyze hundreds of properties and loans, making it nearly impossible to answer internal questions in a timely and economically feasible manner. 
Laura shared an example of one of Smart Capital's clients who has significant exposure to retail, office, and hotel properties. The client needed to change the frequency of their portfolio analysis from quarterly to basis, which was critical for them during the challenging environment during and post-COVID-19 pandemic. Their stakeholders had concerns about the performance of their assets and tenants, and bank management needed to provide answers to their auditors and other stakeholders much faster and more frequently than previously. 
"With automation, frequent and deep analysis of their portfolio finally became economically feasible. Now, the portfolio management team can easily see the roll-up of all the rent rolls across the whole portfolio of several hundred loans in real-time. They can track the rental rollover over time and see what leases are expiring each year and exposure to troubled tenants. Plus, they could examine the details of each expiring lease, right down to the specific tenant," Laura explained.
With the power of Smart Capital's dashboards and analytics,  clients have the ability to take a deep dive into their portfolio, providing them with the necessary tools to succeed in today's challenging environment.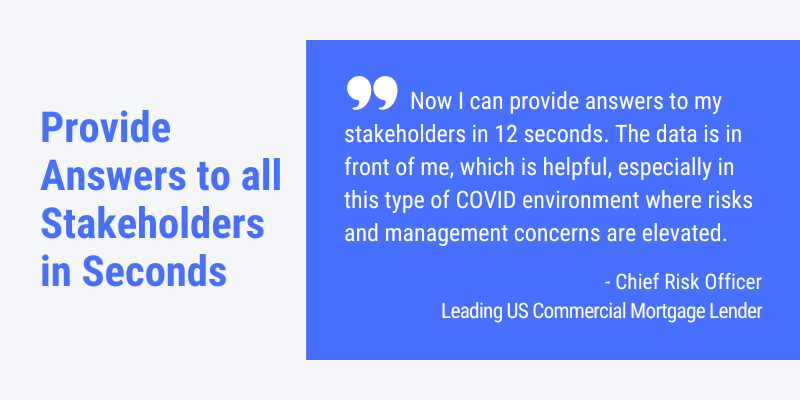 As a result, an automated portfolio analysis with deep insight at a property and tenant level is quickly becoming an industry standard, expected by both lenders and their management and other stakeholders.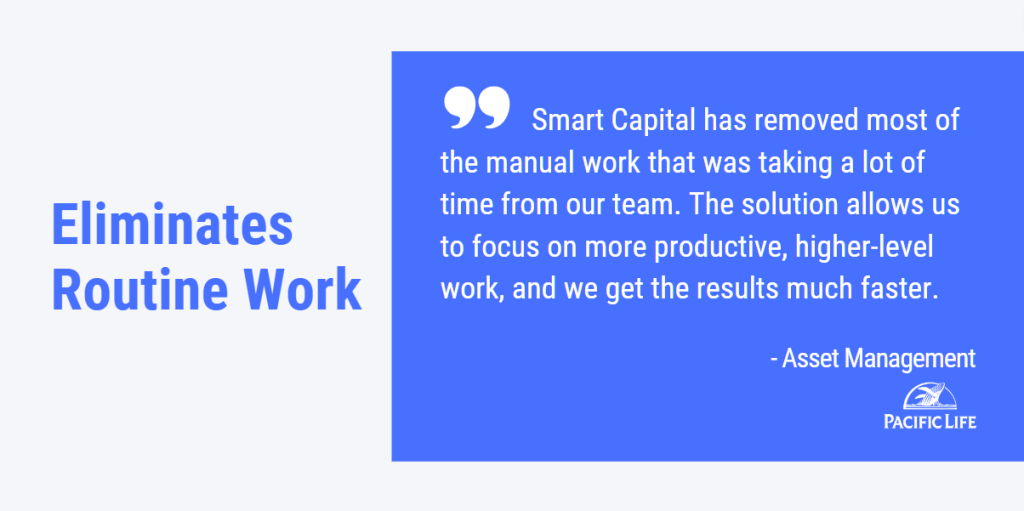 A standout feature of Smart Capital's portfolio management product is its highly-granular stress testing capability. This functionality empowers users to stress test their portfolio to a myriad of potential risk factors, encompassing potential increases in cap rates and interest rates, potential declines in rents, occupancy, or growth of certain expenses. These can be configured at a highly granular level. For example, if a lender expects growing insurance expenses for properties located  in Florida due to hurricanes, their team can set up a stress testing scenario for coastal properties in Florida. .

Smart Capital platform allows its clients to identify potential issues by viewing changes across their portfolio, making it an invaluable tool during the COVID-19 pandemic and thereafter. In the new environment of high-interest rates, lower rents, and occupancy in certain market segments, monitoring key performance indicators for all assets, e.g., loan covenants such as DSCR (Debt Service Coverage Ratio) and LTV (Loan-to-value), is critical. 
In case of a breach of covenants, lenders can impose heavy fees and restrictions on assets and property cash flows or seize the assets altogether. Smart Capital's dashboards, with real-time property and portfolio insights and its comprehensive system of alerts and notifications, provide invaluable help to property owners and lenders. 
The Growing Role of FinTech 
As FinTech, embedded finance, and vertical SaaS become more prevalent, consumers and small businesses expect to have access to financial services at the point of sale. As a result, banks and traditional banking branches are no longer the sole providers of financial services.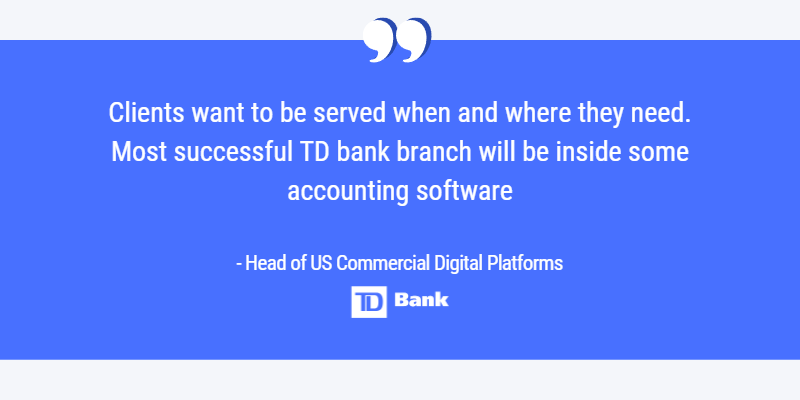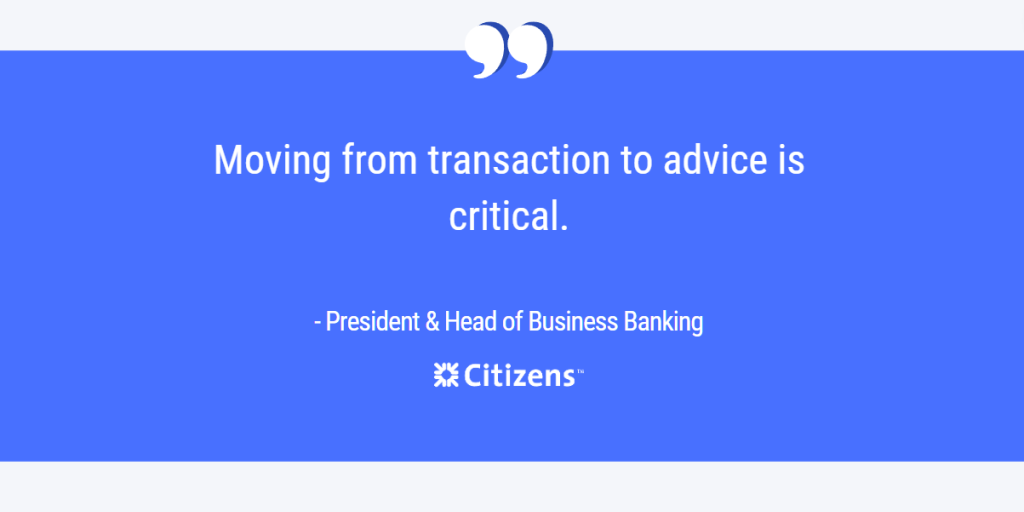 This trend is starting to echo in the commercial real estate finance industry. 
Just last year, JP Morgan launched digital rent payments for landlords called Story. The bank is piloting a platform that automates the invoicing and receipt of online rent payments by property owners. In the future, JPM plans to convert this into a platform providing property and market insight, among other financial services for property owners.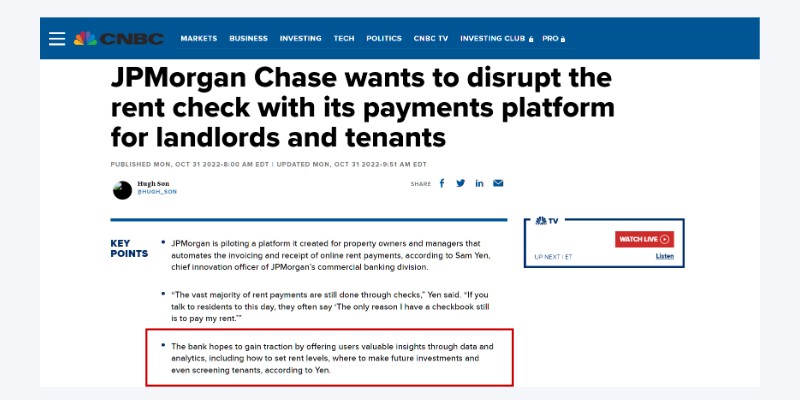 This reflects an important trend in the financial space where financial institutions seek to differentiate themselves by providing their customers with data, insight, and advice. 
Commercial real estate finance will also need to adapt to this trend. While it is still at an earlier stage than other industries, commercial real estate professionals recognize the need to provide their borrowers with more data, resources, and digital tools to differentiate themselves and build long-lasting, sticky relationships.
Borrower Portal: The key to building better relationships with Borrowers 
Smart Capital Borrower Portal has rich capabilities to meet the needs of borrowers and property owners.
The Borrower Portal provides a secure and accessible platform for investors to communicate with the lender and servicer, submit financial documents, share payment details, download servicing statements, and update insurance and other third-party reports. But it goes beyond just transactional activities. The portal expands beyond the standard communication with lenders and statements download capabilities to offer property valuation, underwriting, debt scenario analysis, and access to market data. This is especially beneficial for small to mid-size property owners with limited access to data and other resources. 
Smart Capital data scientists discovered that the commercial real estate market generates, on average, $250 billion in annual losses (on a gross basis). A significant portion of these losses is incurred by small to mid-size property owners. Considering that approximately 80% of commercial real estate in the US is valued under $5 million, this highlights the importance of offering support to this market segment.
The borrower portal is designed to be a digital workspace where borrowers and lenders can collaborate and work together to analyze properties, underwrite new investment opportunities, and even source investments. It enables borrowers and lenders to play with different debt scenarios and see what the returns would look like depending on each financing scenario.
Additionally, the borrower portal is a great opportunity for lenders and financial institutions to differentiate themselves. It provides a digital advice platform that helps build trust between the borrower and the lender. 
J.D. Power's recent research shows that digital offerings increase consumers' trust
"Brand image is very important to consumers, and they're making it clear that lenders need to foster trust in the brand and the lending experience," reported J.D. Power. "To accomplish that, lenders need to provide secure, easy-to-use web-based tools and focus on aligning product offerings and terms to the specific needs of their customers."
The portal also offers additional lending workflows for the origination, servicing and a platform to cross-sell other financial products. 
Ultimately, the borrower portal serves as a one-stop destination for property owners to fulfill their capital market needs as well as to get other financial products, such as deposit relationships and unsecured lines of credit available, depending on the financial institution.
The Future of Automation in the Loan Cycle 
It is truly a privilege to have been invited by the Mortgage Bankers Association to share our perspective on how AI and automation shape the CRE Finance industry. It was an honor to present to the top executives in the industry and showcase the best technologies that are driving the market, especially with the emergence of ChatGPT and other advanced technologies. 
We proudly shared the diverse capabilities of Smart Capital platform that cater to every stage of the loan lifecycle. This involves innovative applications in loan origination and underwriting, enhanced through advanced AI algorithms for fast and informed decision-making. The platform also provides sophisticated services for loan portfolio management, enabling real-time tracking and strategic performance evaluation.
In addition, we've discussed a new-generation borrower portal which is the backbone for a new digital relationship between the lender and the borrower, becoming increasingly important in addition to the traditional banking relationship. By facilitating transparency and promoting direct communication, we are transforming the loan process, enabling lenders to cut transaction costs and loan closing times.
The importance of digitization and automation in commercial real estate lending is more crucial now than ever before. As the industry evolves, AI and automation will play a significant role in driving cost reduction, faster loan turnaround times, and better insight across the whole loan lifecycle. 
At Smart Capital, we are dedicated to constantly innovating and helping our clients to stay ahead of the curve. We look forward to the digital future and are proud to be the driving force reshaping the industry. 
---
Discover how Smart Capital can bring speed, enhance insight, and cut cost at every stage of a loan lifecycle – from origination and underwriting to servicing and asset management 🚀🚀🚀
Contact us at demo@smartcapital.center or +1 (650) 513 – 0963
---
Smart Capital is the world's first real-time valuation and mortgage platform. It empowers real estate investors with institutional-grade insight, unbiased investment analysis, ultra-fast property valuation & deal underwriting, low-cost transaction support, free portfolio monitoring, and capital to enable smart investment decisions and fast dealmaking.
Invest with confidence
find the value of any commercial real estate property