August 25, 2020
The Future of Office Real Estate – Will it Survive the Downturn?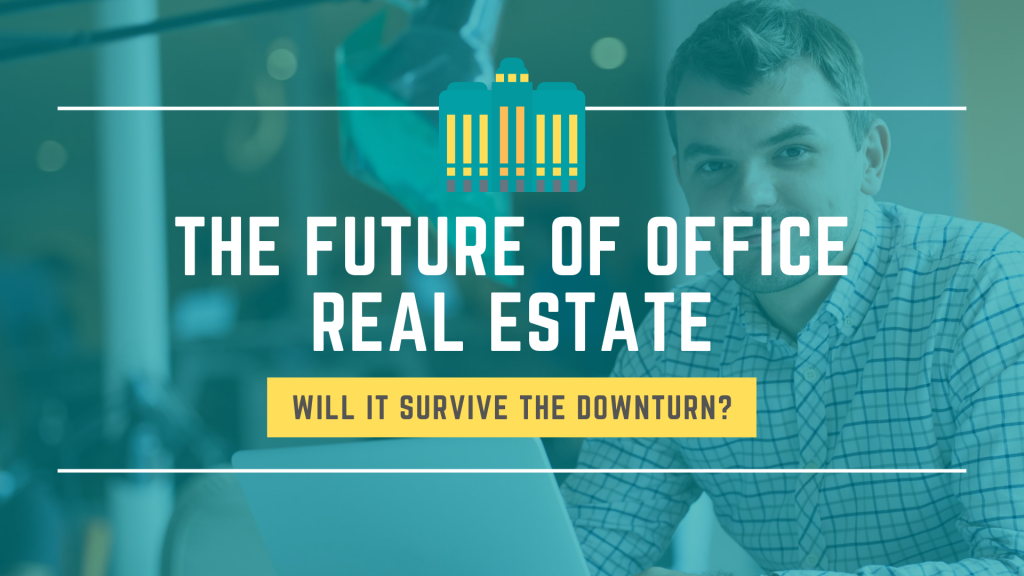 There's a lot of uncertainty surrounding the future of office space. Ever since companies implemented their work-from-home protocols, whether or not a return to the physical office will occur has been on everyone's mind.
Tech companies such as Twitter, Slack, and Square have announced that their employees can work remotely indefinitely while Google recently said their workforce would work from home until at least the summer of 2021. Meanwhile, Apple pushed back reopening its offices to early 2021.
There are a lot of benefits to working from home. Employees don't have to struggle with rush hour traffic; they can save money on gas; they have more time with their families; and data from companies such as Best Buy, British Telecom, and many others have shown that teleworkers are up to 40% more productive.
On the business end, the benefits are also plenty. There isn't much maintenance needed when employees work from home. There's a reduction in overhead expenditure, the talent pool expands further when proximity to the office is no longer a consideration, and continuity of operations even during most crises or disasters is ensured.
An analysis by Reuters of recent quarterly earnings calls found that over 25 large companies are looking to reduce their real estate footprint in the year ahead, "a move designed to reduce the second-largest expense after payrolls at corporations." Office space demand is expected to shrink by up to 15% due to work from home policies once the pandemic is contained, Reuters said, citing Green Street Advisors.
Despite this projected contraction and news stories mulling over the future (or lack thereof) of the office space, it is worth noting that such a bearish outlook isn't the only one worth entertaining.
A Bloomberg Opinion piece declared that "the office isn't dead. It's just convalescing." The article posits that not everyone has the space to accommodate a work-from-home arrangement long-term. It also notes that not everyone is inclined to work from home indefinitely; not all jobs can be done online forever; and that there is value to meeting one's colleagues face to face and having that personal interaction.

A Commercial Observer article points out that working-from-home is good for now because the world is currently in a "static state," but the model will "fall apart" once the dynamic work landscape returns.
"In a world where we need to develop fresh strategies, build new connections, sell products, attract and train talent and mentor staff, the WFH model falls apart." It is for these very reasons that there are those who believe that the office space isn't going anywhere. In fact, former Google CEO Eric Schmidt told Business Insider that he believes there would be a higher demand for office space because people will want to adhere to the social distancing rule. This higher demand for office spaces would likely be for a different kind of space – one created to deal with another onslaught such as the current pandemic.
Safety Measures, the Six Feet Office, and the Path-Breaking Strategy
Guidelines to impede the rate of COVID-19 transmission are being published left and right. Several studies have looked into, or are currently looking into, the nature of the virus and how it spreads. The U.S. Centers for Disease Control and Prevention has put out several guides on how to deal with the virus in terms of social distancing, hygiene, and safety. On July 9, the CDC updated its COVID-19 Employer Information for Office Buildings guide, which provides a checklist for employers, owners, managers, and operations specialists to ensure that the space is safe for employees. The CDC highlighted the importance of air filtration, maintaining a high standard of cleanliness and constant disinfection for areas that see a lot of traffic, and the enforcement of the social distancing rule.
Commercial real estate firm Cushman & Wakefield introduced the Six Feet Office Project, a conceptual idea geared to help companies prepare for the return to the office. The firm used its office in Amsterdam as a pilot site to test out the concept. In a CBS report, the company's Managing Partner Jeroen Lokerse showed a corner of the office building that once held 28 desks, a number which has since been whittled down to 16. Transparent panels have also been installed behind computers so that people working across from each other may still see each other and communicate easily but in a safer way. The carpets feature large circles that serve as a guide to help employees follow the six-feet-of-distance rule, and there are arrows in the walls to guide the movement of people.
"We follow the arrows," Lokerse said. "Everything at our office at the moment is one -way."
The Harvard Business Review recently published an article about how to stymie the transmission of COVID-19. It posits that a path-breaking strategy must be put in place, "creating behavioral protocols and built environments that break transmission paths."
"While social distancing, wearing masks, washing hands, and wiping down surfaces make those workplaces safer, limiting the spread of the virus depends on identifying and disrupting systems of connections. It will require mapping out transmission networks and breaking key links in those networks, a strategy quite similar to the one the intelligence community has long used to break up illegal networks."
A network is made up of points, and in the case of the virus, the connections between these points become the path of transmission, be it through airborne respiratory droplets or contact with a surface, the report said. It named the two networks, 1. person-to-person (P2P), which shows which people physically interact with whom; 2. person-object/place-person (POP), which shows the connection of people to objects (or places) and then those objects back to people.
In an office scenario, there are specific locations that multiple people use; there are also certain people that connect otherwise disparate/disconnected groups. Learning these people and locations/objects will enable companies to map out a plan to minimize contact. This strategy further enhances the effectiveness of the protocols already in place, such as the wearing of masks, constant disinfection and sanitation, and putting up barriers. "Successful strategies look beyond reducing the number of connections and think about disrupting the networks those connections create."
Conclusion
Many experts have weighed in on what they believe the future of the office space would be. Their opinions differ from point to point, but all agree on one thing – transformation. Smart Capital Center's research team believes that the demand for office real estate has the potential to remain/recover to the pre-pandemic levels. However, the utilization rate will change and the office space itself will transform.
The current paradigm we have in place will change; it must. What this transformation will look like remains to be seen, but already we see glimpses of what the future may hold.

However, above all, is the question of safety, which is why work arrangements have become more flexible as cities all over the world have begun to reopen in varying degrees. Offices themselves have begun transforming to accommodate "the new normal." For more insight into how commercial properties are transforming in the time of COVID-19, see our article on the strategies investors are employing to make the most of their commercial properties.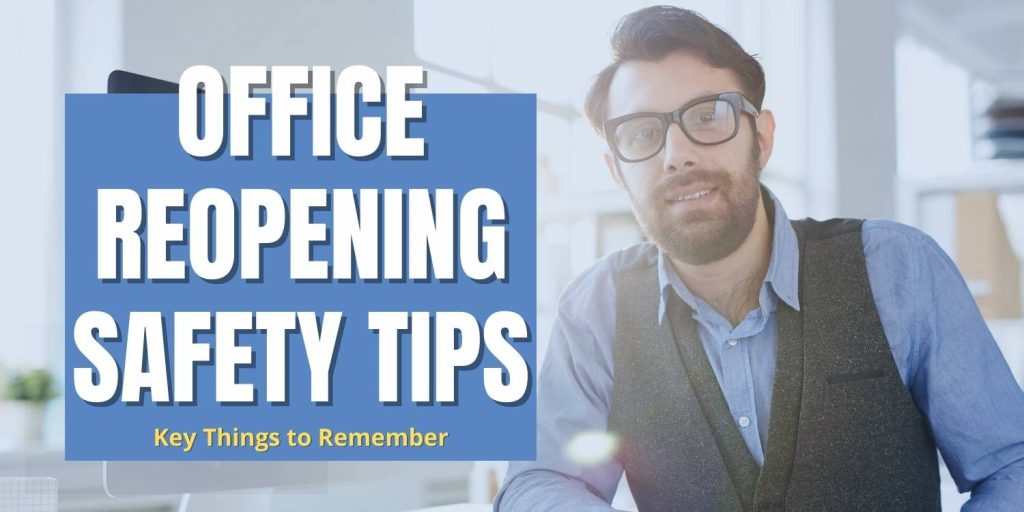 When considering reopening or looking at ways to make your office safer, here are some key things to remember.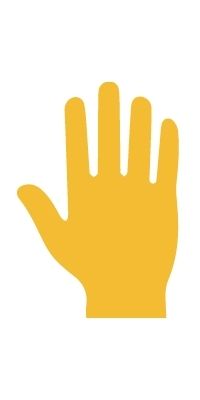 Invest in touchless technology – This type of technology is effective in stemming the transmission of disease because it minimizes contact with surfaces. However, though installing automatic doors, voice recognition and retinal scans are all well and good, for some businesses, this might prove too costly an endeavor. Something as simple as installing automatic alcohol dispensers in the office can already go a long way in helping to curb transmission. If you provide free coffee for your employees, perhaps look into an automatic dispenser instead of a communal coffee pot that can become a hotbed of infection. A non-contact infrared thermometer to check the temperature of employees before they enter the office is also a must.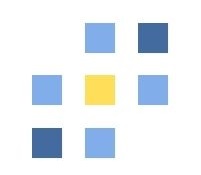 Rethink the floor plan – Part of the new normal is acknowledging that there needs to be sufficient distance between people. The era of the open office, where people work right next to each other with no partition, is at an end – at least for the moment. Look at your office layout and think of ways to maximize the space. Barriers need to be put up, and sufficient space between people must be implemented.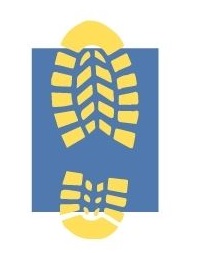 Mind the foot traffic – People move around a lot in an office, no matter the size. Certain places tend to become crowded; people bump into each other, groups mingle. To help cut the transmission paths of the virus, look at mapping these networks of transmission and cutting them off, as Harvard Business Review suggested. Take control of the space, be aware of the currents of movement, and take action.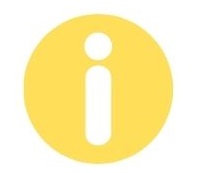 Be Informed – Nothing is more powerful than information. Keeping abreast of the news and new developments can help you make the right decisions for yourself and your employees.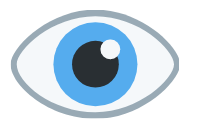 Put in Visual Cues – Maintaining social distancing has been repeatedly hammered into us along with the importance of the six feet of distance. However, people's spatial awareness varies, and some might not visually recognize if they are breaking the six-feet rule. Having something similar to the floor markers in the Six Feet Office would be helpful. Arrows that point the way foot traffic should flow, and constant reminders on the walls to wash your hands, keep your distance, sanitize, and keep safe will also be a welcome reminder for employees.
It's not clear exactly how long the pandemic will last, if we'll ever be rid of COVID-19 or if it will continue to pop up like the flu, but in the meantime, changes are being made to the traditional office paradigm to ensure that proper precautions are in place to ensure the safety of the people who have gone back to work and those who will be asked to do so.
---
When it comes to real estate investing, Smart Capital Center can help you determine the true value and potential of properties. Using AI-powered technology, we provide real-time property valuations and give you access to data that shows you the best mortgage options from our pool of 1,000+ lenders. Our technology also allows you to play with numbers and various scenarios to get the confidence and informational leverage you need to negotiate the best deal.
Visit us at www.smartcapital.center and get free property and market information instantly by simply entering your property address. At Smart Capital Center, we use technology to dramatically cut costs and pass all savings to you.

Invest with confidence
find the value of any commercial real estate property