May 24, 2023
Smart Capital at the Commercial/Multifamily Finance Servicing and Technology Conference 2023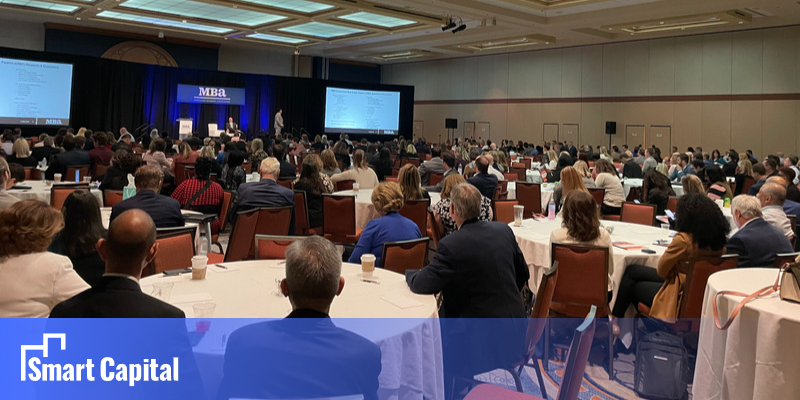 As a key event in the Commercial Real Estate (CRE) industry, the Commercial/Multifamily Finance Servicing and Technology Conference presents an opportunity for industry leaders, innovators, and finance professionals to discuss emerging trends in CRE finance servicing technology.
In this year's conference in Chicago that happened last May 9-12, Smart Capital actively contributed to the event. Our CEO, Laura Krashakova, joined a roundtable discussion with experts from Freddie Mac, Citco Loan Services, and Berkadia, discussing pressing matters about Technology and Resiliency.
The conference was also the stage for the launch of our newest product, Smart Capital+. Smart Capital+ transforms how financial documents are analyzed, making the process faster, smarter, and easier.
With Smart Capital+, servicing teams can significantly speed up and make more accurate review of loan agreements, insurance forms and disclosers, lease agreements, and other documents. This product has the potential to significantly enhance operational efficiencies, making it a prime topic of discussion amongst industry professionals.
The interest expressed by several attendees as well as our current customers in implementing Smart Capital+ in their operations signifies its potential impact on the industry and marks an exciting milestone for Smart Capital.
Strategic Insights: Key Takeaways from the "Technology and Resiliency" Panel Discussion
The "Technology and Resiliency" panel discussion served as one of the main highlights of the conference, furnishing an avenue for leaders within the industry to dissect current trends and forecast future trajectories in the CRE sector as it relates to technology adoption.
Moderated by Brett E. Adams, SVP-Managing Director-Servicing at Berkadia, the panel boasted a distinguished lineup featuring Elaine Furnari, Head of Loan Services at Citco Loan Services (USA) Inc., Mike Kenney, VP- MF Operational Risk at Freddie Mac, and Laura Krashakova, CEO at Smart Capital.
The dialogues revolved around the pivotal role of technology adoption within the sector, focusing on the importance of embracing platforms and digital tools to enhance operational efficiency and competitiveness.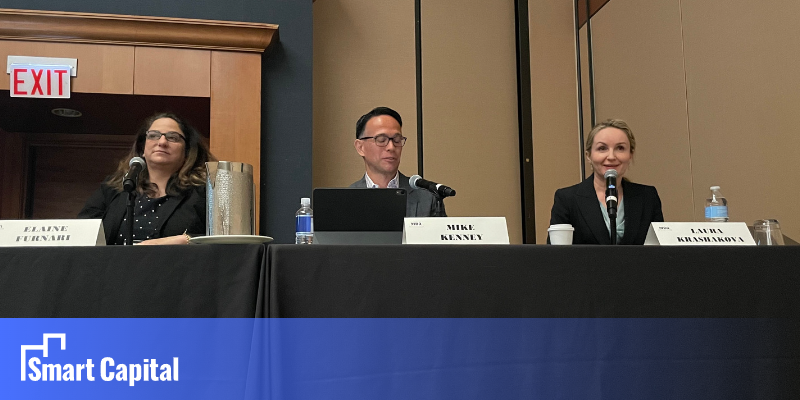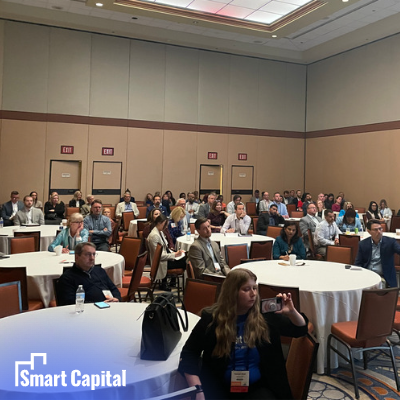 Below are the key takeaways from the discussion:
1. Technology as a Key Pillar for Resilience
In CRE, technology plays a pivotal role in building resilience.
It is essential for organizations to prioritize the development of a robust and adaptable technology infrastructure that seamlessly integrates into their existing systems. This infrastructure should facilitate continuous process improvement and be easily upgradable to meet evolving needs.
Elaine Furnari shared her perspective during the panel discussion, "When we reflect on our journey, especially relative to our organization, the task of building what we envision is daunting. But how do we maintain focus? It goes beyond the regular process of improvement. It's about ensuring our team is equipped and resilient enough to keep up. 
If you can execute your current processes well, bringing costs down and hitting the nail on the head, that's only half the battle.
The other half is integrating the pillar of technology, ensuring it remains fresh, upgradeable, and easily integrated into the ecosystem. This has been our focus as we build for the future. At the same time, we're also committed to preserving and enhancing the old, ensuring that existing systems remain purposeful and don't devolve into redundant Excel exercises."
2. Business Resilience Shapes the Future of Lenders and Servicers
The integration of technology and the importance of cybersecurity are widely acknowledged among industry professionals. However, there is another crucial factor that plays a significant role in shaping the future of lenders and servicers: business resilience. 
"I want to highlight the growing emphasis on risk analysis in recent years," Laura Krashakova said.
"Now, during the period of high-interest rates, lenders are becoming increasingly focused on increasing the frequency of analyses of their loan portfolios. Who was analyzing their portfolios annually, now look to analyze them quarterly; who analyzed their portfolio quarterly now look to analyze monthly.

Moreover, lenders are seeking to conduct more comprehensive and in-depth analyses. With modern technology, lenders can now do a lot more with less. They can now run their portfolio analyses more frequently with fewer resources involved," Laura added.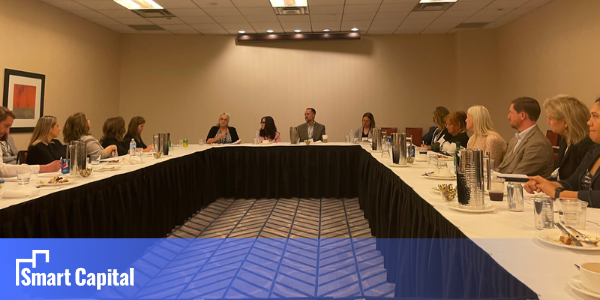 3. Strategic Roadmap for Technology Adoption
It is important to have a strategic view or roadmap for technology adoption within a company. This should involve building resilience in systems and processes.
Mike Kenney of Freddie Mac emphasized the importance of having a strategic view or roadmap when considering a relationship with any firm in the tech industry.
He stated, "Ideally, before diving into a partnership, it is crucial to have a multi-year roadmap in place. This provides clarity on where you want to steer your technology initiatives. It's important to acknowledge that certain legacy systems like Visual Basic, COBOL, and mainframe will continue to be relevant even 20 or 30 years from now."
4. Adapting to Automation
Rather than perceiving the rise of automation and artificial intelligence (AI) as a looming threat to job security, it should be viewed as a transformative opportunity.
Automation presents the potential to help employees with mundane and repetitive tasks, enabling them to redirect their energy toward more valuable and strategic initiatives. It is essential for leaders to effectively communicate this perspective and foster a positive outlook towards technological advancements within the workforce.
Laura Krashakova shared, "We have partnered with lenders and asset managers who have expressed a desire to automate their whole process, starting from origination to underwriting and extending into servicing and asset management with seamless integration.
Full automation of the loan workflows, from loan request to underwriting to servicing, is an incredibly exciting development for us, for our clients, and for the industry, as it showcases the impact it can have on risk management, customer experience, and most importantly, the availability of capital for property owners and investors. The potential is immense, and we are excited to be a part of this progress."
5. Shifting Routine Tasks to Machines
The days of manual calculations and repetitive tasks are giving way to automation and advanced tools.

By automating routine processes such as data entry and analysis, analysts and asset managers can redirect their efforts toward analyzing the bigger picture, trends and uncovering critical issues. This shift in perspective is vital, as it allows for a more comprehensive understanding of potential property and portfolio risks and opportunities, ultimately leading to better risk management and informed decision-making.

"When asset managers and analysts have the technology to automate routine tasks such as data entry and data analysis, they can shift their focus to analyzing bigger trends and uncovering significant issues. This shift in perspective could have potentially prevented incidents like the SVB or Signature Bank failures ", Laura added.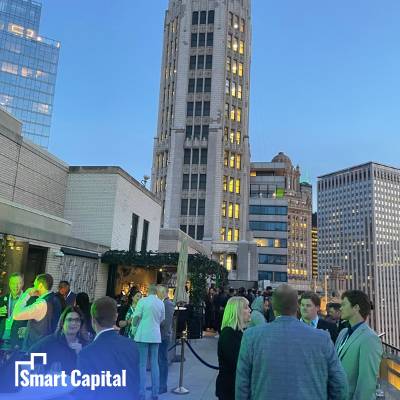 6. Interactive Data Analysis
The integration of technology like GPT has begun to facilitate interactive data analysis, allowing asset managers to access and analyze their data from multiple perspectives.
Laura also shared her enthusiasm for the transformative potential of automation in servicing and asset management.
"For instance, we have just launched our first product with ChatGPT and are exploring ways to incorporate it into the rest of our whole platform. 
The initial product is a GPT-powered analysis of loan agreements, insurance forms and disclosers, and lease agreements. But this is just a start. The possibilities are vast, and while we may not yet know the exact destination of this journey, the thrill of seeing the transformation is very captivating" Laura added.
7. Embracing Opportunities
There is often a concern that embracing AI and automation will lead to job loss. However, this is a misconception. Leveraging technology does not mean replacing people but expanding opportunities.
Conversations around technology should center on the reassurance that individuals will not become obsolete, instead, their expertise can be directed toward higher-value tasks.
"Going to AI and utilizing better resources doesn't mean people lose their seats. This is one of the first conversations I have had about technology. The answer should be absolutely not. This is a chance to take away external tasks and automate them, allowing individuals to focus on what truly matters and uncover new opportunities." Elaine from Citco stated.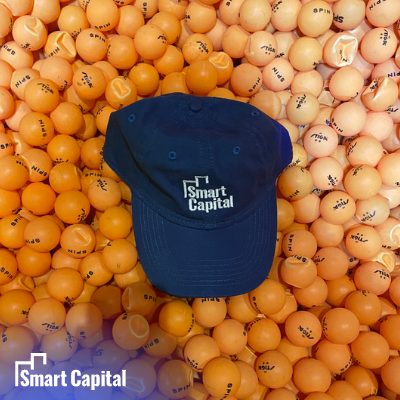 8. Overcoming Resistance to Tech Transition
When introducing new technology or processes, it's natural to encounter resistance stemming from employees' familiarity with existing methods. To successfully overcome this challenge, it is crucial for companies to foster a collaborative environment that involves all employees in the change process.
By clearly articulating the benefits of embracing change, organizations can effectively address concerns and cultivate a shared understanding of the positive impact that technological advancements can bring.
9. The Right Thing with Technology
By staying committed to ethical practices, innovation, and alignment with organizational goals, companies can successfully navigate the complex landscape of technology. 
Elaine said, "I believe that when it comes to adapting technology, we simply need to keep doing the right thing, whatever that may be."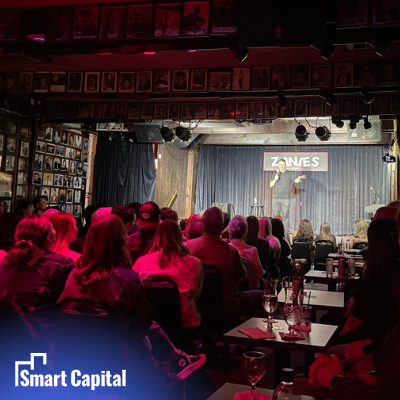 Introducing Smart Capital + at the MBA Conference
Smart Capital+ is a transformative solution designed to streamline the management and analysis of loan and insurance documents, disclosures, lease agreements, and other financial documents. The integration of Smart Capital+ into servicing operations indicates a shift towards a more efficient and intelligent workflow and, ultimately, smarter and more cost-efficient asset management.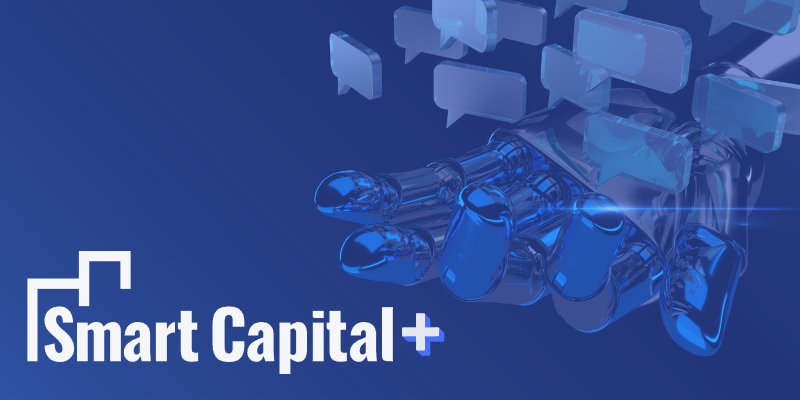 But what truly makes Smart Capital+ unique is its use of Chat GPT-4, a top-tier artificial intelligence system. This AI, trained on a wide variety of materials, from online text to documents in pdf and other formats to data in Excel files, can understand and produce text similar to human speech based on the information it gets.
During the conference, we demonstrated Smart Capital+ and its capabilities. Our first product feature based on ChatGPT technology includes analysis of loan documents and extraction of its core terms. This is a critical task that many servicers have to do when onboarding new loans and during the surveillance period.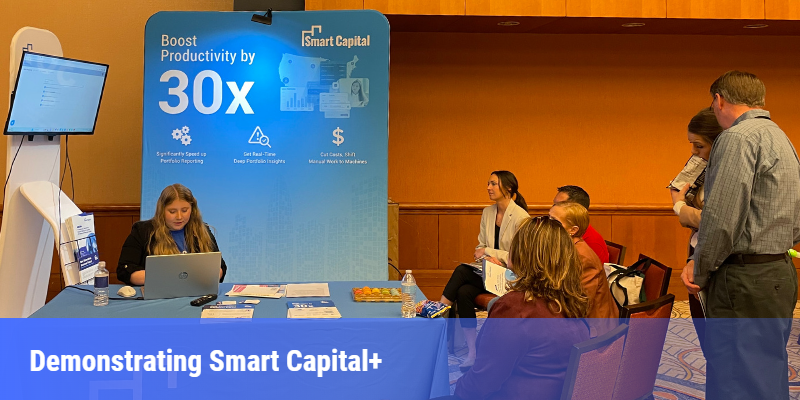 The response from industry professionals was overwhelmingly positive. Many expressed a strong interest in integrating Smart Capital+ into their operations, recognizing the value it could bring to their document analysis processes.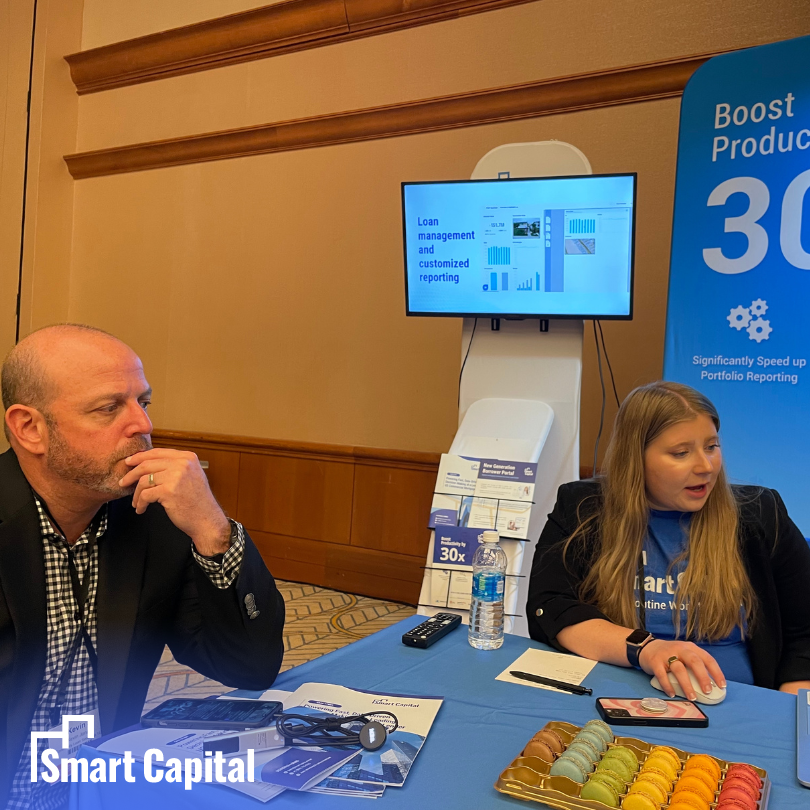 Our industry-first GPT-powered solution thus, marked not just an exciting step for our company but also a promising advancement for the CRE financing sector.
The Next Chapter of CRE: Navigating the Future with Technology and Resiliency
The latest Commercial/Multifamily Finance Servicing and Technology Conference 2023 marked a significant turning point for the (CRE) industry, bringing into sharp focus the vital role of technology and resilience in shaping the industry's future.
The insightful discussions highlighted how strategic technology adoption, resilience-building initiatives, and advancements in artificial intelligence and automation are not just emerging trends but necessary strategic directions.
As technology continues to evolve, it will be increasingly important for industry leaders to invest in digital infrastructure and solutions like Smart Capital+ to drive operational efficiency and adaptability.
This conference served as a reminder of the exciting times ahead for the CRE landscape. It is evident that technology and resilience will continue to be at the forefront of the industry's evolution. At Smart Capital, we are committed to this future, continually striving to deliver innovative solutions that meet the industry's ever-changing needs.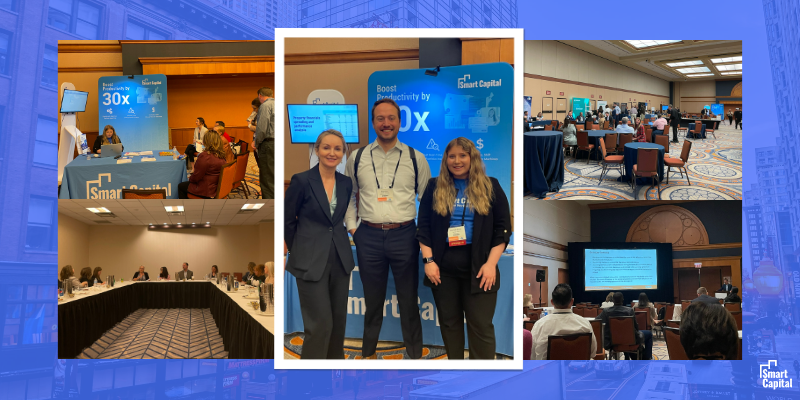 For industry professionals interested in exploring Smart Capital+ and its potential to transform operations, schedule a demo now. We look forward to partnering with you on this journey toward a tech-empowered, resilient future for the CRE industry.
---
Discover how Smart Capital can bring speed, enhance insight, and cut cost of asset management operations. 🚀
Contact us at demo@smartcapital.center or +1 (650) 513 – 0963
Invest with confidence
find the value of any commercial real estate property