March 15, 2021
The BRRRR Strategy: How It Can Help Your Multifamily Investing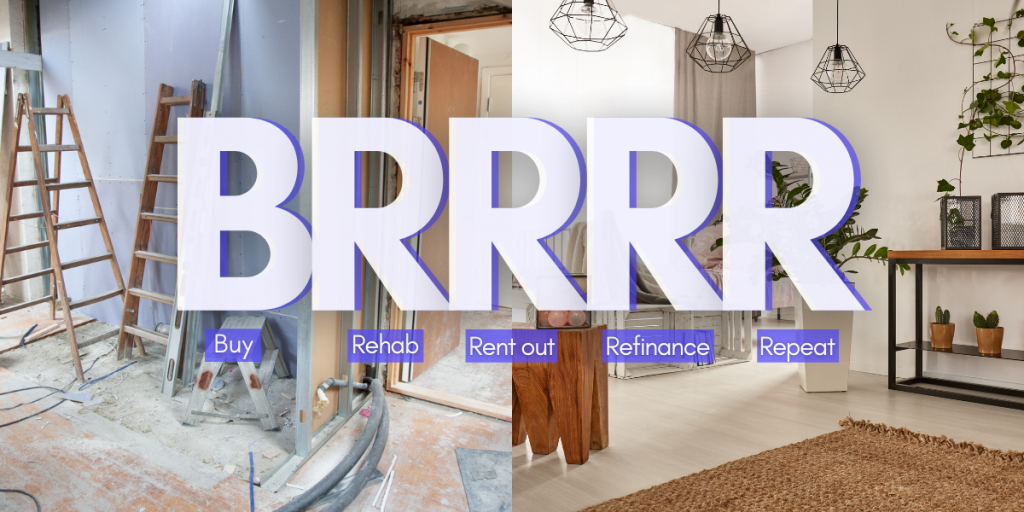 ---
The BRRRR strategy allows multifamily investors to expand their portfolio quickly with minimal costs
---
The BRRRR investment strategy has been a buzzword for quite some time now among property investors globally, particularly in the multifamily space. The strategy, however playful it sounds, is considered to be one of the most complex yet also the most rewarding strategies in real estate investing.
Each of the letters in the acronym represents a step in the process — buy, rehab, rent, refinance, and repeat.
At first glance, it may appear similar to the traditional way of investing: you obtain a finance from a reputable lender to buy a property that you can refurbish, you rent it out, and you repeat the process all over again with a new property.
The key difference, however, is the addition of the refinancing aspect. Refinancing into a better financial position is what makes the BRRRR investment strategy a viable option for investors who would like to build their portfolio quickly with minimal costs. It is crucial to note, however, that this part of the process could make or break this strategy. There are several considerations that you will have to take when you refinance. This will be discussed further into this guide.
Step-by-step guide to the BRRRR strategy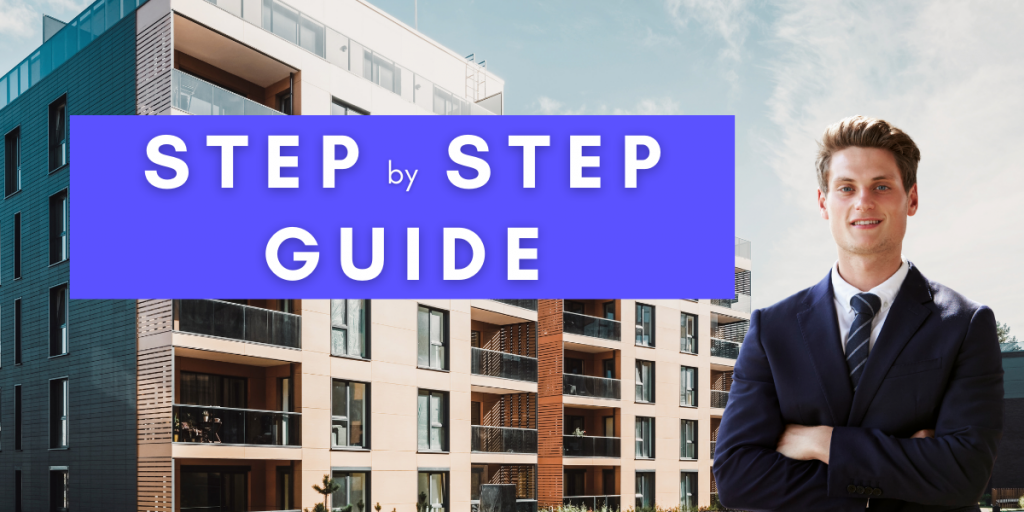 If you are interested in using the BRRRR process as your main plan of action in your multifamily ventures, you have to thoroughly understand each step.
Buying the property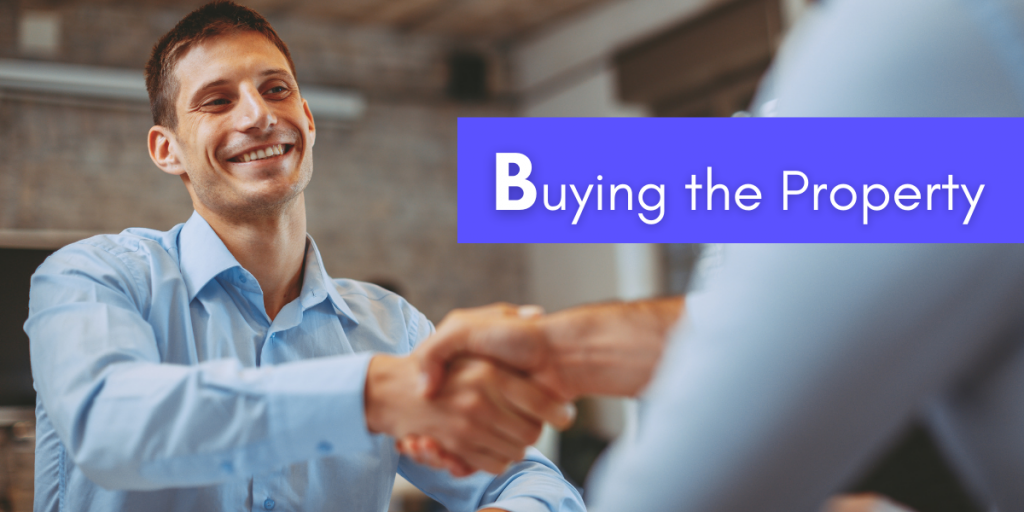 All that starts well ends well in the BRRRR strategy — it is a must that you get to identify a property that you think is worthy of your effort and time. When choosing a multifamily property to invest into, you have to keep in mind two things: you can buy something below market value or snap up an asset that you think has the most potential for capital gains.
Part of this first step is estimating the after-repair value (ARV) of the property. It is vital that you have a clear idea of how much your home would be valued after doing all your planned renovation works.
Instead of merely relying on quotes from brokers or listing prices of sellers, a more accurate way to get a realistic value of a property is by checking online valuation tools like Smart Capital Center that allow users to have an overview of the true market value of multifamily properties under a particular post code or address.
It's a more accurate way of gauging the present worth of the property as the valuation analysis is based on multiple data points and prevailing factors in the area. Aside from the estimated value of properties in the area, other relevant considerations are factored in, like recent sales transactions, demographics, business activity among others.
You also have to keep in mind the rental potential of the property you are eyeing for. The BRRRR method works best for multifamily rental properties, making it important that you also estimate the long-term rental situation of the market the property is in, not just its ARV.
Once you find your property, you have to secure financing. Unlike in traditional investing, you might need to use funds other than the typical mortgage. This is because the properties involved in this strategy are usually distressed or undervalued, so it will be more challenging to find a lender and secure a loan. For many BRRRR investors, their options include private financing, hard money loan, and even straight cash.
Smart Capital Center can also be of help in this part of the process, as it can provide you with a wide range financing options – with varying interest rates and payment terms – from its network of over a thousand lenders, allowing you to choose which best fits you.
Take note that whatever financing option you choose, you should always consider the 70% rule in real estate investing. Under this principle, you should not spend more than 70% of the property's ARV when investing.
For instance, if you are expecting your target property to have an ARV of US$300,000, your budget to purchase and renovate it should not go over US$210,000. You need to stick to this rule in order for you to never run out of capital to restart the BRRRR process.
Commencing the rehab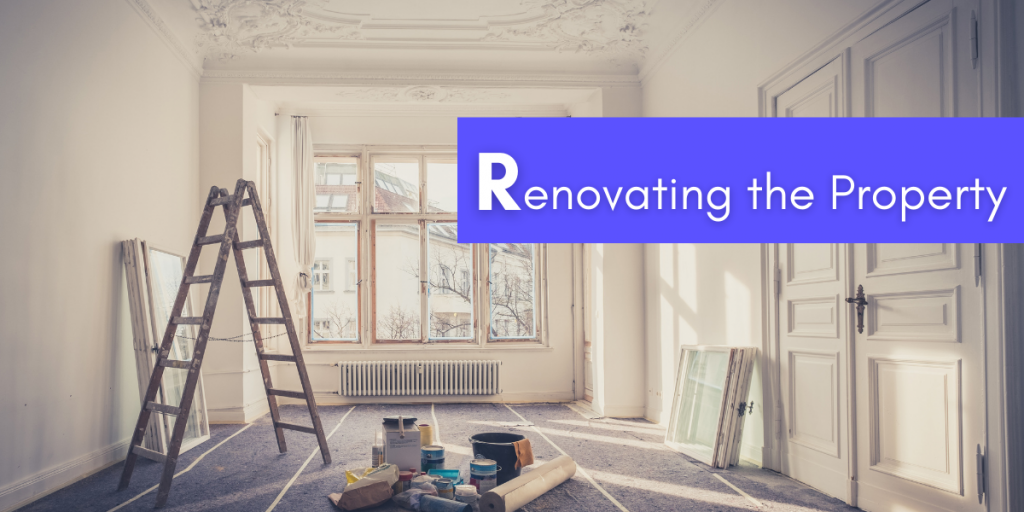 Renovating the property is, perhaps, the most exciting yet tedious part of the process. When planning to update the property, you will have to consider the factors that will make it more livable and functional to potential tenants. Does the property have any structural problems that need to be addressed? Can the property be further improved to enhance accessibility? What can be done to boost the value of the property?
The trend in home renovation among homeowners could help you determine which projects are worth considering.
A 2020 study by Houzz found that for many homeowners in the US, interior room remodels are the priority when renovating a home. While kitchens were the most prevalent room to be remodeled, the study found that there was increasing consideration for home offices last year. This could be due to the COVID-19 forcing many Americans to work within the confines of their homes. During the year, system upgrades were also common.
Of all the rooms in the house, the kitchen and the bathroom are likely to experience the most wear and tear. The goal is to modernize these rooms. This does not have to be expensive and does not require a complete overhaul. You can never go wrong by replacing old countertops, installing new cabinet handles, and splashing a fresh coat of paint. These two rooms, if successfully renovated, could boost the value of the property significantly.
Revisiting the property's floor plan is also a good idea. You can check if there is enough provision for another bedroom. An additional room would greatly boost the ARV of the property.
House seekers nowadays are increasingly becoming more environmentally-conscious. Installing energy-efficient additions to your property will help boost its appeal, and therefore, also improve its value.
It is important, however, that you do not dwell in this part of the process for longer to keep the costs down. See to it that you set a realistic budget for the type of renovation projects you wish to pursue for the property. The faster you finish this part of the process, the sooner you will be able to have it occupied by a tenant and start achieving a positive cash flow.
Renting out the property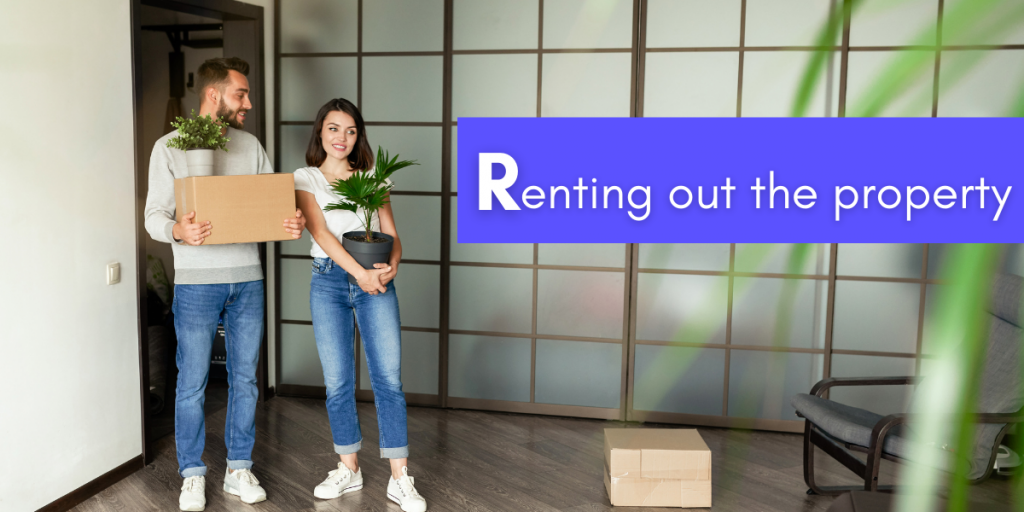 Before you can move to the most important step in the BRRRR plan, you have to rent your property out first. Unless your property has tenants, most banks will not allow you to refinance.
The renovations you have made in your property will make it easy to advertise it to potential tenants. However, it remains necessary for you to screen potential applicants. When choosing your tenants, you have to ensure that they are in good financial standing — that is that they have a stable job, a history of paying on time, and a good credit report. You can ask your tenants to provide you with references to help you perform a background check.
A tenancy agreement is a two-way street. As a landlord, you also have to do your part in understanding your responsibilities to your tenants.
In calculating the asking rent of your property, you have to take into consideration the mortgage payments. At the end of each month, you need to ensure that you are on a positive cash flow. If your monthly repayment is at US$1,200, it would be wise to set your rent to US$1,300 to US$1,500. This way, the property pays for itself while providing you with a passive income.
Refinancing the mortgage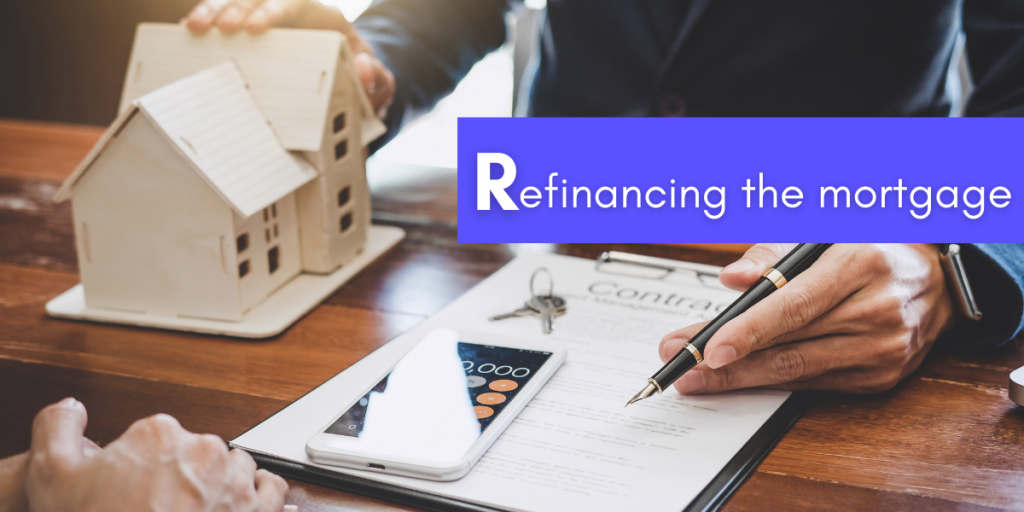 Refinancing is the core of the BRRRR investment strategy. As mentioned earlier, this makes or breaks the whole plan.
When you have reached this stage of the process, you will need to exert more effort as it may take time to find a lender that would allow a cash-out refinance.
What you want to achieve is to recoup your initial investment, which includes your down payment and rehab costs. In cases of cash-out refinance, most banks will typically loan only up to 75% of the appraised value of the property. If you are able to stick with the 70% rule during the funding stage of your investment, then you are in the right direction.
You have to start looking for banks that offer cash-out refinance early. Ideally, you should have already chosen a lender before you even start your renovation. The reason for this is that most banks have a seasoning period. You will need to have owned the property or have the property rented for a certain amount of time before you can refinance.
Finding a bank that would be open to a cash-out refinance might be a challenge. You can enlist the help of a broker or use online platforms that can connect you with a network of lenders. It is advisable that you focus on local or regional community banks instead of institutional lenders, as the latter often charge with higher interest rates.
Repeating the process
If you are able to get a good refinancing deal, then you can start the process all over again. Use what you learn, explore other markets, and reinvest your funds to grow your investment portfolio.
Is the BRRRR method right for you?
Despite being tried-and-tested, the BRRRR investment strategy is not for everyone. This way of doing real estate investing could be overwhelming, especially if you are just beginning to explore the opportunities in the space.
This strategy is also not for people who would like to flip properties and achieve profit through sales. In the fixer-upper strategy, the investor renovates the property in the hopes of upping its sales price. On the other hand, the investor who uses the BRRRR method flips the property not to sell it but to use it as leverage to grow an investment portfolio.
While this strategy might not be the easiest to put into action, it remains an effective way for those who would like to grow their portfolios quickly.
What are the advantages of the BRRRR strategy?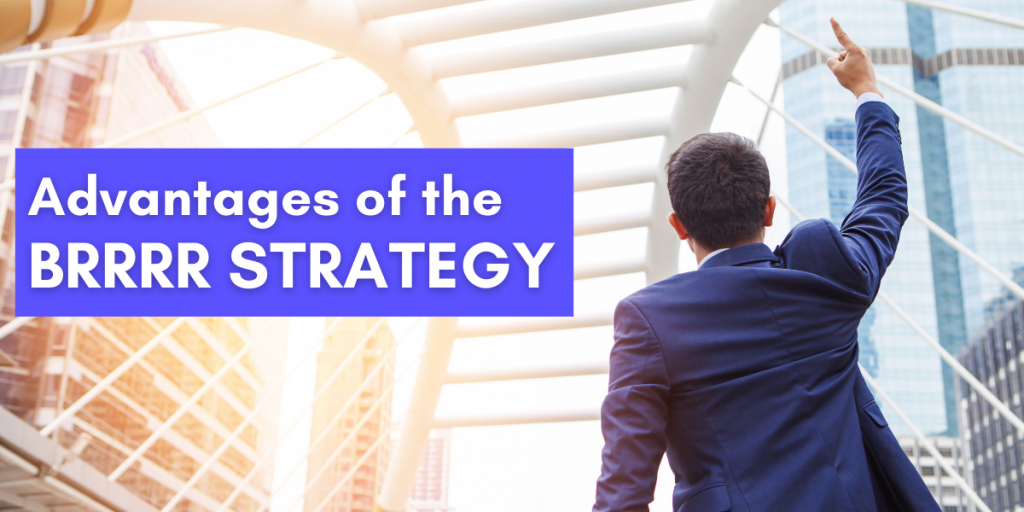 The biggest upside of this strategy is that it allows investors to pay less for properties. As you repeat the process, you will get to a point where you will not have to take out even a cent from your pocket. Profits from your initial investment will already be enough to fund your next venture.
With less out-of-pocket money involved, the assets you acquire through this method will have higher returns.
The BRRRR strategy also allows you to accumulate significant equity during the rehab part of the process. You can easily predict how much ARV the property will have if you do your homework. Imagine buying an undervalued property at US$150,000, spend US$20,000 in repairs and renovations, and end up with a dwelling that is worth $200,000.
The passive income from rents is also a huge benefit of this way of investing. Since you are retaining ownership of the rental property even after using its equity to refinance, you will be able to receive a steady stream of income. You might not necessarily feel this if you are only beginning to invest, but a portfolio composed of at least 10 multi-family units will already provide a substantial amount of passive income.
Are there any downsides to the BRRRR strategy?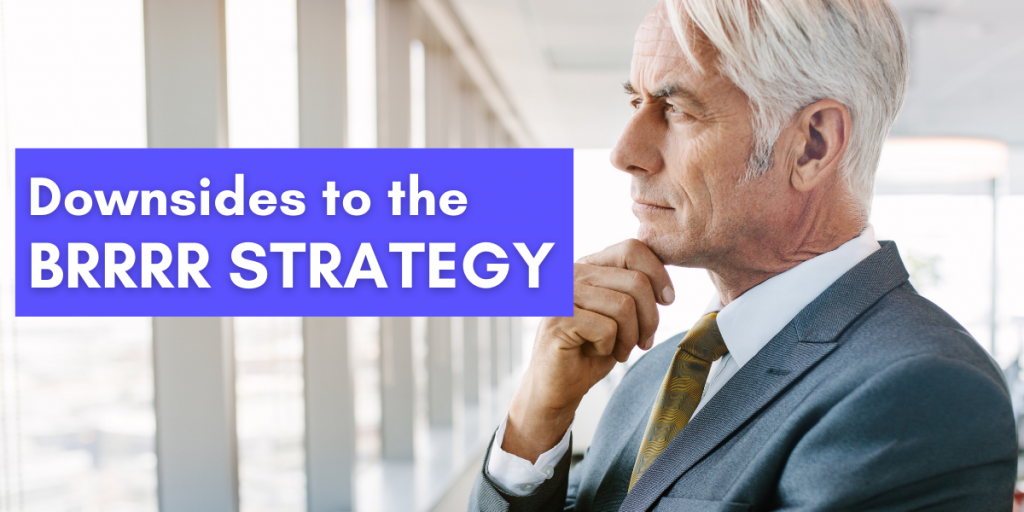 Employing this strategy takes patience and a lot of work. Renovating the property alone can already require you to exert more time and effort. Add to that the stress you might encounter looking for a lender that can offer you cash-out refinance.
If there is one significant hurdle you will have to face, it is the costs of your initial investment. You might need to save a lot in order to kickstart your investment journey. If you funded your investment using a hard money loan, you might also find yourself paying for high financing costs in the short term.
Another potential drawback is the possibility of the property not being able to build up some capital gain. If this happens, refinancing and recouping your initial investment might not be feasible. You can lessen the possibility of this happening by making sure that you do the math early in the process.
One last tip before you consider BRRRR strategy
As with other investment strategies, you need to do your due diligence before you decide to take the plunge. Knowledge is power and it is necessary that you equip yourself with the right market information. Doing so will help you make sound investment decisions as you pursue the BRRRR plan.
Technology will be your friend in this journey — this is where Smart Capital Center comes in. Powered by AI technology, it gives users access to real-time property valuations and market data providing you with all the market insights that you need to invest with confidence. It can also help you find the best mortgage options from over 1,000 lenders.
You can instantly access free market information and data by just typing in a particular property address. A comprehensive and bank-quality report is also available to savvy-investors who would like to get ahead in the game. Visit the www.SmartCaptial.Center and start your investment journey in multifamily properties or other types of commercial real estate today.
Invest with confidence
find the value of any commercial real estate property